New Rooms by Women Artists
05 Oct 2011 - 29 Apr 2012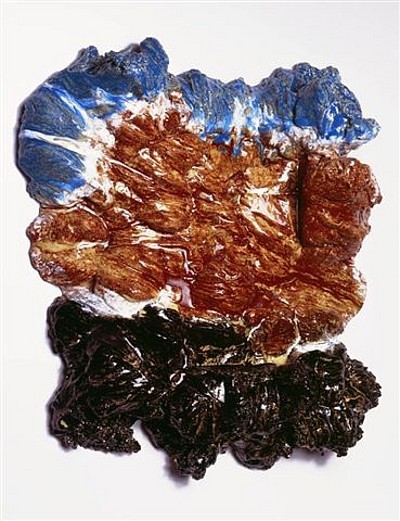 Rosemarie Trockel
Magma, 2008
lazed ceramics
77 x 68 x 21cm
© VG Bild-Kunst, Bonn 2011, Courtesy Sprüth Magers Berlin London
NEW ROOMS BY WOMEN ARTISTS
Rosemarie Trockel, Lee Bontecou, Nancy Spero, Charlotte Posenenske, Annette Messager, Candida Höfer
5 October, 2011 – 29 April, 2012

After «Intensif-Station» the K21 has continued to expand the collection's focus on artist's rooms. The next six rooms will be occupied without exception by women artists. Each month, a room will be opened with a special event.

We begin in October with ceramic works by Rosemarie Trockel — at the same time, a room at the K20 will be installed with new, black wool pictures by the same artist. On view beginning in November will be a presentation of works by Lee Bontecou, who celebrates her 80th birthday this year. The Kunstsammlung already owns a major work by this artist, which was acquired in 1971 by Werner Schmalenbach. On view beginning in December will be the "War Series," Nancy Spero's artistic reflections on the Vietnam War. A piece by Charlotte Posenenske follows in January, while Annette Messager's recently acquired, room-filling installation "Sous vent" will be presented to the public in February. In March, the series will conclude with a work by Candida Höfer.