Valentin Carron
Céleste Temesta
07 Sep - 08 Oct 2017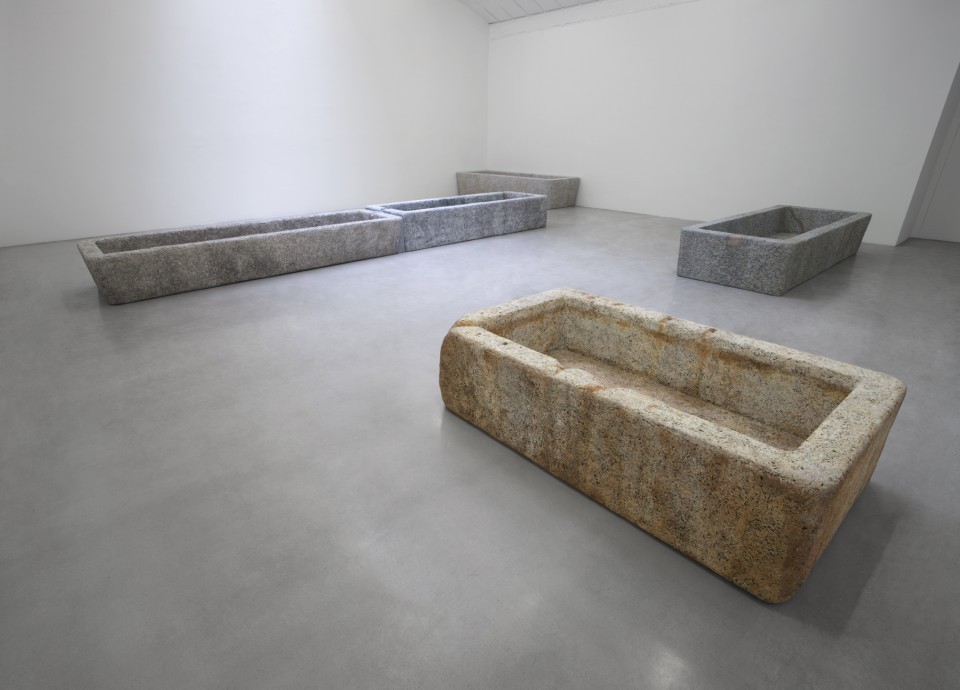 View of the exhibition "Céleste Temesta", kamel mennour (6 rue du Pont de Lodi), Paris, 2017
© Valentin Carron
Photo. archives kamel mennour
Courtesy the artist and kamel mennour, Paris/London
VALENTIN CARRON
Céleste Temesta
7 Septembre - 8 Octobre 2017

Text : Samuel Gross

Kamel Mennour is proud to present "Céleste temesta", a show by Valentin Carron.

With a mixture of brutality and humour, Valentin Carron's exhibition plays with the state of medicated lethargy—dulling contrasts and modifying the effects of reality—evoked by its title, 'Céleste Témesta'

On the painted walls of the first room, Carron presents a series of new collages in wooden boxes, compositions according to the most simple definition: a subject on a background. 'I'll look for these backgrounds and subjects. I make myself a relationship of proximity with them. I like being a witness to the presence of each of these objects in the real. I drive around and I pass scenes, schemes. I see subjects and I see them already included with their background. It becomes a bit obsessive. There are subjects I owe it to myself to have. Subjects I owe it to myself to take. Subjects I owe it to myself to work. I'm attracted to margins, to marginality. Sometimes I find situations that are so pathetic and depressing that I try to conserve the proofs of this visual poverty in order to try to transcend it later. I make use of what fails, of what shows itself like a piece of information that should be able to improve my existence. I address myself with these broken promises: a poster for a comedy show, a flaking wall, a hairdresser's logo, a heart, a piece of fake marble... These subject have asked nothing of me. I capture them. I put them on adhesive paper, I make outlines for them or I make use of their mental or physical textures. All this lies around in my studio until the moment I try to assemble them, to produce collisions, a grinding noise between the parts.'

Collaging the subjects together with wooden offcuts, Caron assembles fragments and archetypes of different iconographies. But the sources, gathered from the real like possible sweepings from the advertising industry, also very clearly evoke art historical references. With his acidic, cutting compositions, Carron appears to be unfolding an allegory of weary boredom, the boredom of an artist who owes it to himself to bear witness to the dreary platitudes left by modernity in our everyday lives. He takes us on a walk through a dirty, depressing night.