Winter Show
11 Dec 2015 - 23 Jan 2016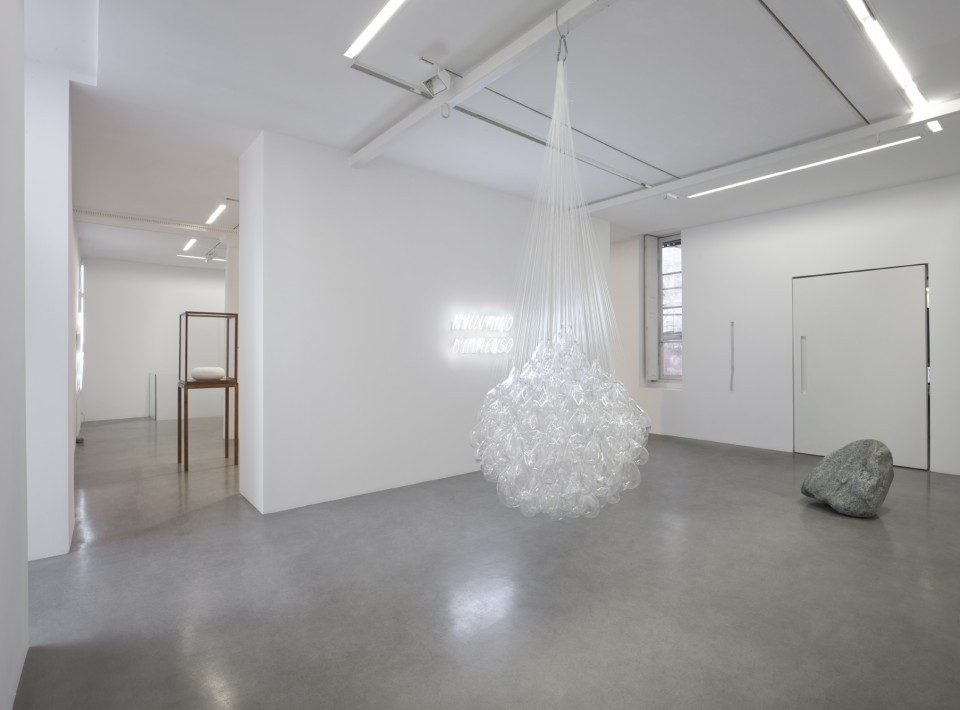 View of the exhibition "Winter Show", kamel mennour (47, rue Saint-André des Arts), Paris, 2015 - 2016
Photo. Julie Joubert
Courtesy the artists and kamel mennour, Paris
WINTER SHOW
11 December 2015 – 23 January 2016

with
Hicham Berrada
Daniel Buren
Valentin Carron
Latifa Echakhch
Michel François
Alfredo Jaar
Ann Veronica Janssens
Anish Kapoor
Tadashi Kawamata
Alicja Kwade
Lee Ufan
James Lee Byars
Claude Lévêque
François Morellet
Gina Pane

This winter show drifts towards the boundaries of white, this strange element at the borderline between colour, light, and temperature. Ineffable, white nonetheless seems to inhere in the exhibited work like matter, the raw material perhaps of all colour and all light, of the infinity of the visible. The artists brought together for this group show question just such a field of vision.
A trace in the snow, a neon light on a canvas, a creased sheet of white paper, white clouds in a sky... intimate and spectacular works are on show together in the gallery's spaces, a proposition for the winter.
White light, white heat, a white impression, in which to enter for a moment, suspended, a silence.