William McKeown
02 Mar - 14 Apr 2012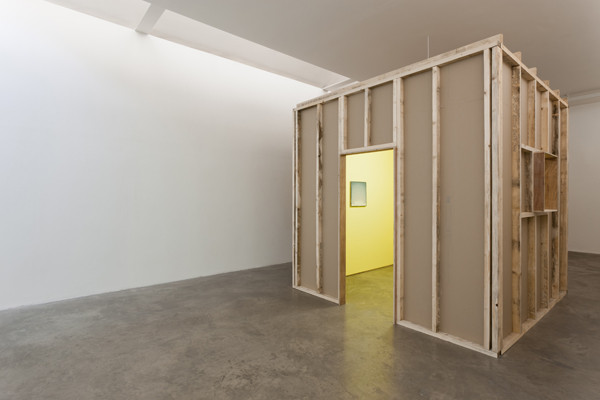 The Dayroom 2004-10, Recreated 2012 Kerlin Gallery, William McKeown: Works inside room - Untitled, oil on linen, 48 x 48 cm, Open Drawing - Narrow Lane Primrose # 2, 2005, coloring pencil on paper, 31 x 28 x 1.5 cm framed
SUZANNE TREISTER
A Room
2 March - 14 April, 2012

William McKeown, was born in Tyrone, 1962, and was living and working in Edinburgh at the time of his death on October 25, 2011.

In the 16 years since he first exhibited at the Kerlin Gallery, William McKeown developed a body of work that has had a radical and fundamental effect on our understanding of the age-old relationship of art to nature. The foundation of McKeown's work and life was his belief in the primacy of feeling. His paintings took on the guise of objective minimalism and the monochrome, but presented us with so much more; nature as something real, tangible, all around us, to be touched and felt.

Through very subtle gradation of tone, a highly refined use of colour, and his enchanting, 'room' installations, McKeown created moments of exquisite beauty and bliss. He steered our attention not to the distant sky but to the air around us, to the openness of nature, the feeling of our emergence into light and our proximity to the infinite.