Guerrilla Girls
The Art Of Behaving Badly
26 Jan - 08 Apr 2018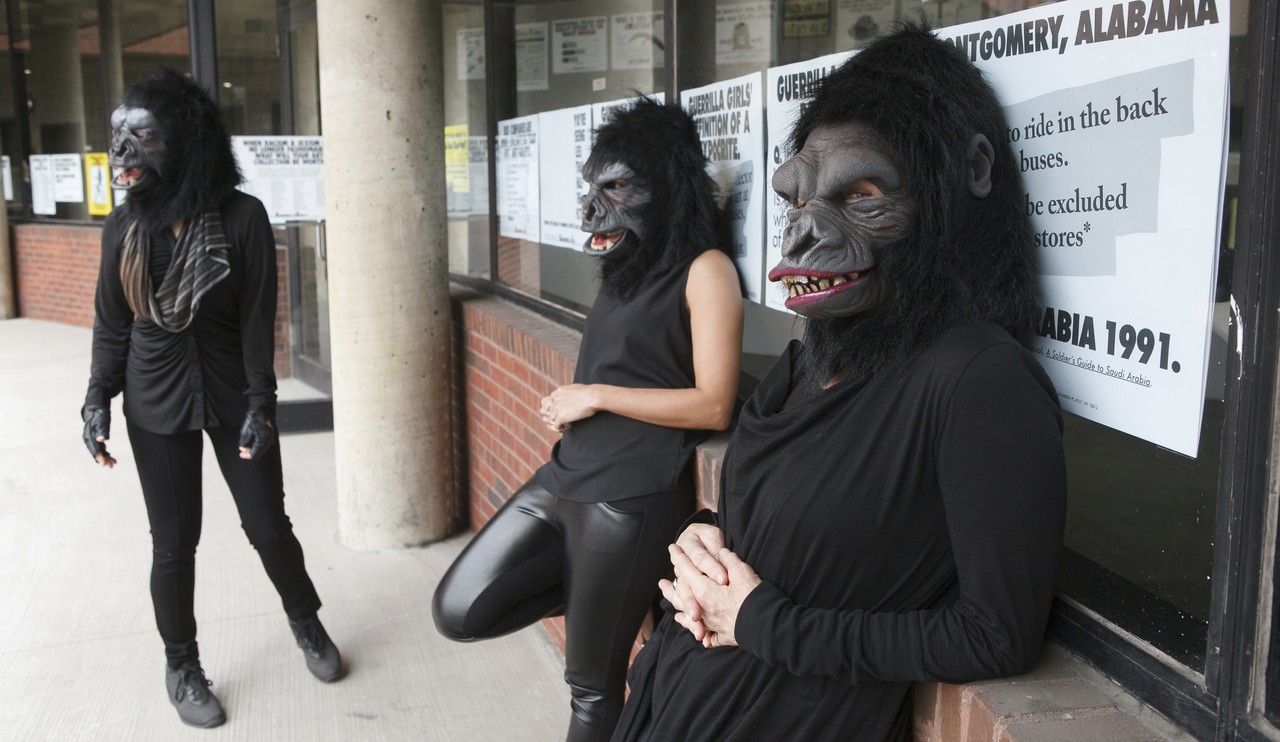 Photo © Andrew Hindraker Guerrilla Girls artists Kathe Kollwitz, Zubeida Agha and Frida Kahlo during a press preview for an exhibition of works by the Guerrilla Girls titled "Not Ready To Make Nice: 30 Years And Still Counting," at the Abrams Art Center, 466 Grand St, New York, NY on Thursday, April 30, 2015. Photograph by Andrew Hinderaker
GUERRILLA GIRLS
The Art Of Behaving Badly
26 January 2018 - 8 April 2018

Mit der Ausstellung »The Art of Behaving Badly« der Guerrilla Girls präsentiert die Kestner Gesellschaft eine der international einflussreichsten Positionen feministischer Institutionskritik. Seit 1985 operieren die Guerrilla Girls als eine anonyme Gruppe, die auf die Unterrepräsentanz von Frauen und »People of color« in Galerien, Museen und anderen Kunstinstitutionen aufmerksam machen. Mit Plakaten im öffentlichen Raum, Videos, Aktionen, Performances und Publikationen enthüllen die Guerrilla Girls weit verbreitete Ausgrenzungsmechanismen in der Kunstwelt, die weltweit bis heute zu einer von weißen Männern dominierten Kunst- und Kulturlandschaft beitragen. Die Ausstellung ist ihre erste institutionelle Einzelausstellung in Deutschland. Gezeigt werden Arbeiten, die zwischen 1985 und 2017 entstanden sind. Ergänzend zur Retrospektive werden die Guerrilla Girls eigens für die Kestner Gesellschaft eine neue Arbeit realisieren. Zur Eröffnung der Ausstellung werden Frida Kahlo und Käthe Kollwitz eine Performance realisieren.