Eija-Liisa Ahtila
19 Apr - 01 Sep 2013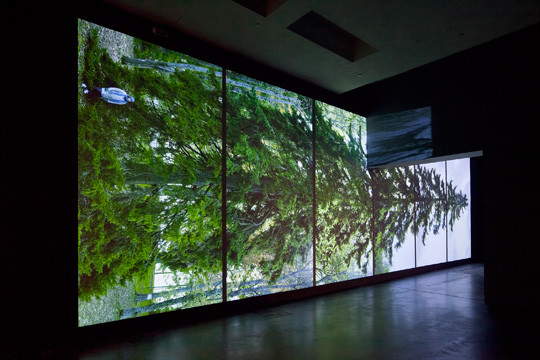 Eija-Liisa Ahtila
Horizontal, 2011.
© 2011 Crystal Eye – Kristallisilmä Oy
Photo: FNG/CAA, Pirje Mykkänen
EIJA-LIISA AHTILA
Parallel Worlds
19 April - 1 September 2013

Eija-Liisa Ahtila has since the early 1990s introduced new creative idioms into moving image art. Using images, sounds and stories, she constructs installations that embody alternating viewpoints. The viewer is swept into the stories. In her most recent works, Ahtila addresses the themes of globalisation as well as relations between humanity, animals and nature.
Kiasma has several works by Ahtila in its collections. One of the highlights of the exhibition is Where Is Where?, which was donated to the museum by the Kiasma Foundation in 2008. The work is now seen in Helsinki for the first time.
The exhibition book sheds light on the background of the works on show, as well as the themes in Eija-Liisa Ahtila's work that range from biopolitics to posthumanism.