Contemporary Ruins
22 Oct 2017 - 11 Feb 2018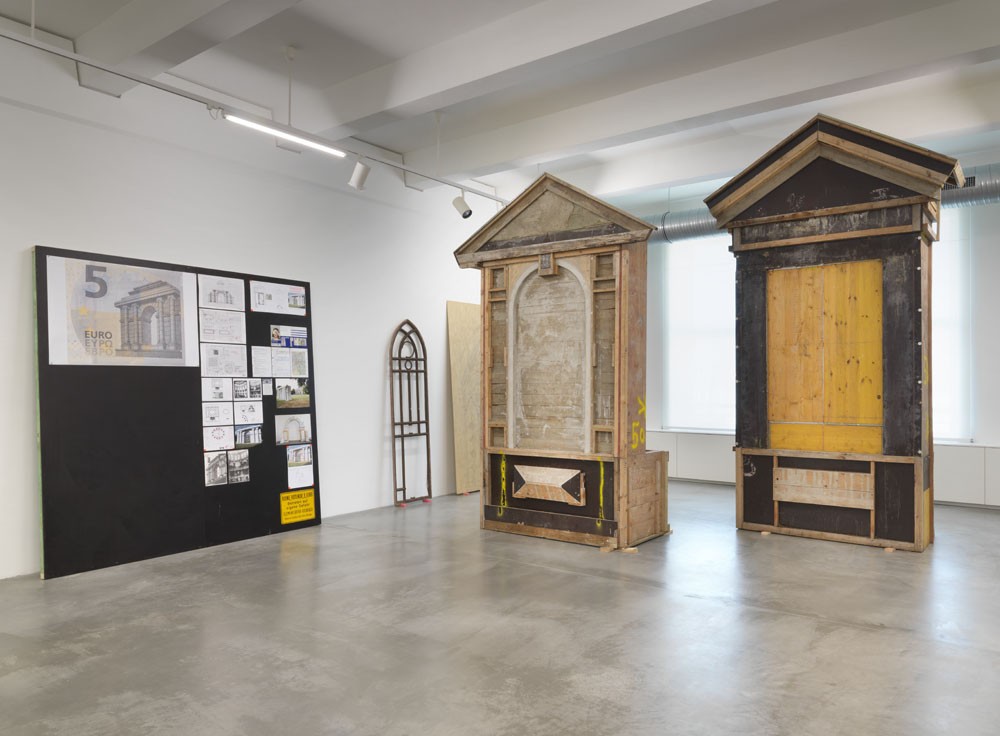 Clemens Botho Goldbach, Exhibition View Ruinen der Gegenwart, Maschinenhaus (Power House) M1, Photo: Jens Ziehe 2017
CONTEMPORARY RUINS
Dorothee Albrecht, Morehshin Allahyari, Francis Alÿs, Katya Gardea Browne, Clemens Botho Goldbach, Arata Isozaki, Gordon Matta-Clark, Ryuji Miyamoto, Marike Schuurman, Manit Sriwanichpoom
22 October 2017 - 11 February 2018

After the destruction of both world wars in the 20th century, ruins have a permanent place in the collective memory. Caused by the decline of heavy industries once flourishing areas have transformed into abandoned deserts of rubble with empty, damaged buildings. Worldwide political instability and omnipresent media images of destruction practically deliver ruins right to our door. In contrast to the traditional view of ruins, a lyrical contemplation about a distant past, today the focus is on their concrete causes. The artists in the exhibition Contemporary Ruins address ruins as indicators of political, economic, or ecological processes and challenge how they stimulate aesthetic speculations about the future.

Curated by Julia Höner and Ludwig Seyfarth.

A cooperation of KAI 10 | Arthena Foundation, Düsseldorf and KINDL - Centre for Contemporary Art.

A catalogue has been published by Kerber Verlag.

The exhibition at the KINDL – Centre for Contemporary Art was kindly supported by the Kingdom of the Netherlands.