Holger Bunk
Ballermann
24 Mar - 03 Jun 2018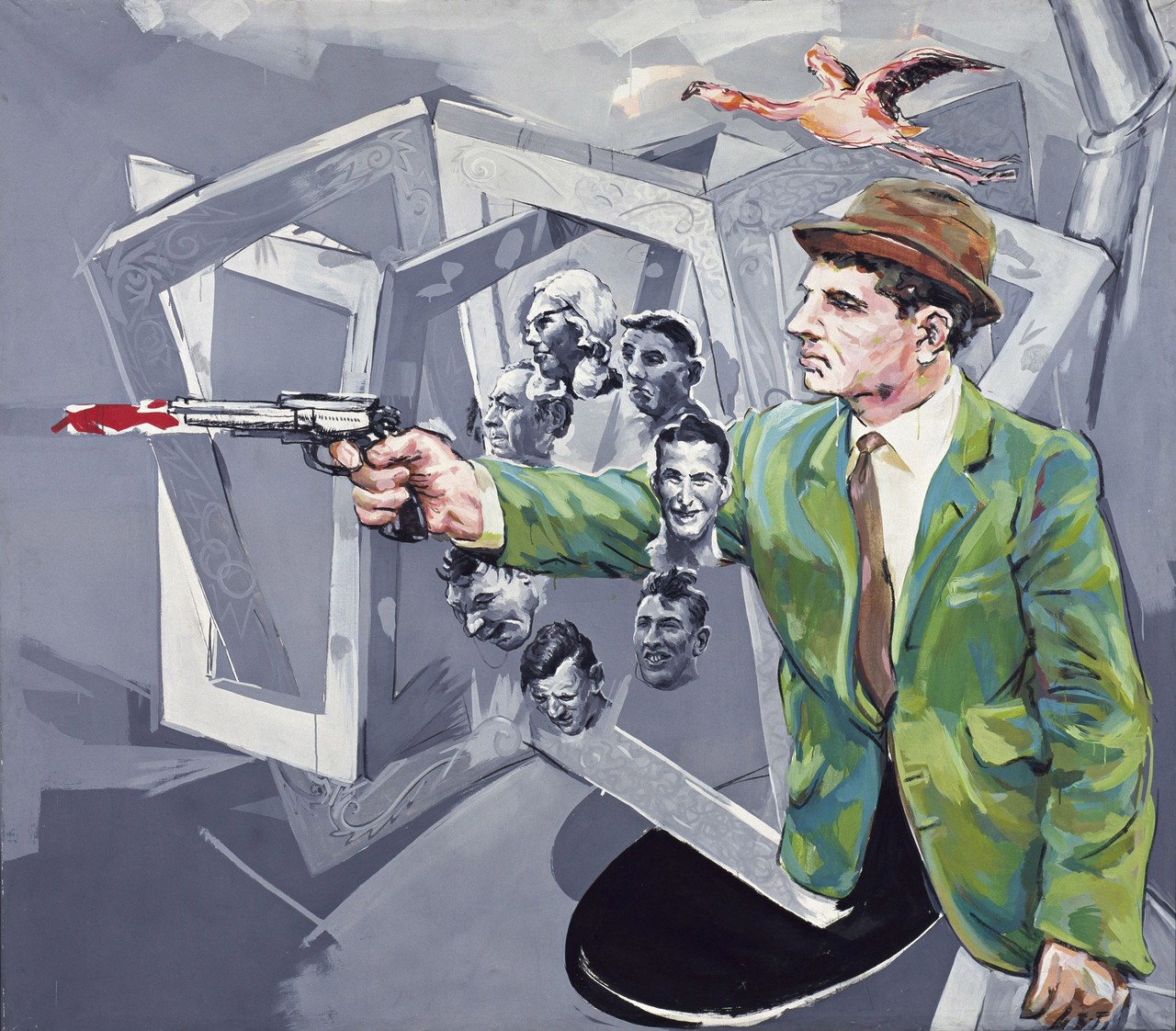 Holger Bunk, Ballermann, 1979, Acryl auf Leinwand, 212 x 245 cm, Sammlung Kasper König, © VG Bild-Kunst, Bonn 2017
HOLGER BUNK
Ballermann
24 March - 3 June 2018

This exhibition presents paintings and watercolors by Holger Bunk, born in 1954 in Essen. Bunk studied under Peter Kleemann and Alfonso Hüppi at the Staatliche Kunstakademie Düsseldorf from 1974 to 1982, and in 1978 he became a graduate student under Hüppi's mentorship. He has been a professor at the Staatliche Akademie der Bildenden Künste Stuttgart since 1992. Even though, in the 1970s, admiration tended to be reserved for abstract and conceptual art, Bunk consciously chose to study painting. In the 1990s, focus shifted away from his unique formal vocabulary in figurative painting, when the painters around Neo Rauch from the so-called Leipzig School experienced a fulminant ascent. Bunk, a recipient of the Konrad von Soest Prize in 1998, continued to work undeterred, and has reached a point when his oeuvre must be presented in a survey of his paintings and watercolors.
At the center of Holger Bunk's body of work is the human figure in space. His protagonists often act as if they were on stage. He creates complex visual spaces, frequently through apparently nonsensical architectural elements, and occasionally emphasizing the intersection between the painted space of the image and real space. Sometimes a picture features hands that must actually belong to a person in front of the painting, in real space; other times Bunk physically expands the pictorial space by adding painted architectural elements to the picture, suggesting that the pictorial space is physically accessible. The viewer is always in the picture and is actively included. In most cases, entrée is provided by the pictorial figure's eye contact with the observer. This gaze develops a dialogue between inside and outside, between pictorial reality and the viewer's reality. Architectural components in the paintings also activate the observer through their complicated, indissoluble, perspectival structures. The presence of the spaces stands in contradiction to the simultaneous denial of their accessibility.