Auto Vision: Media Art from Nam June Paik to Pipilotti Rist
08 Apr - 03 Sep 2017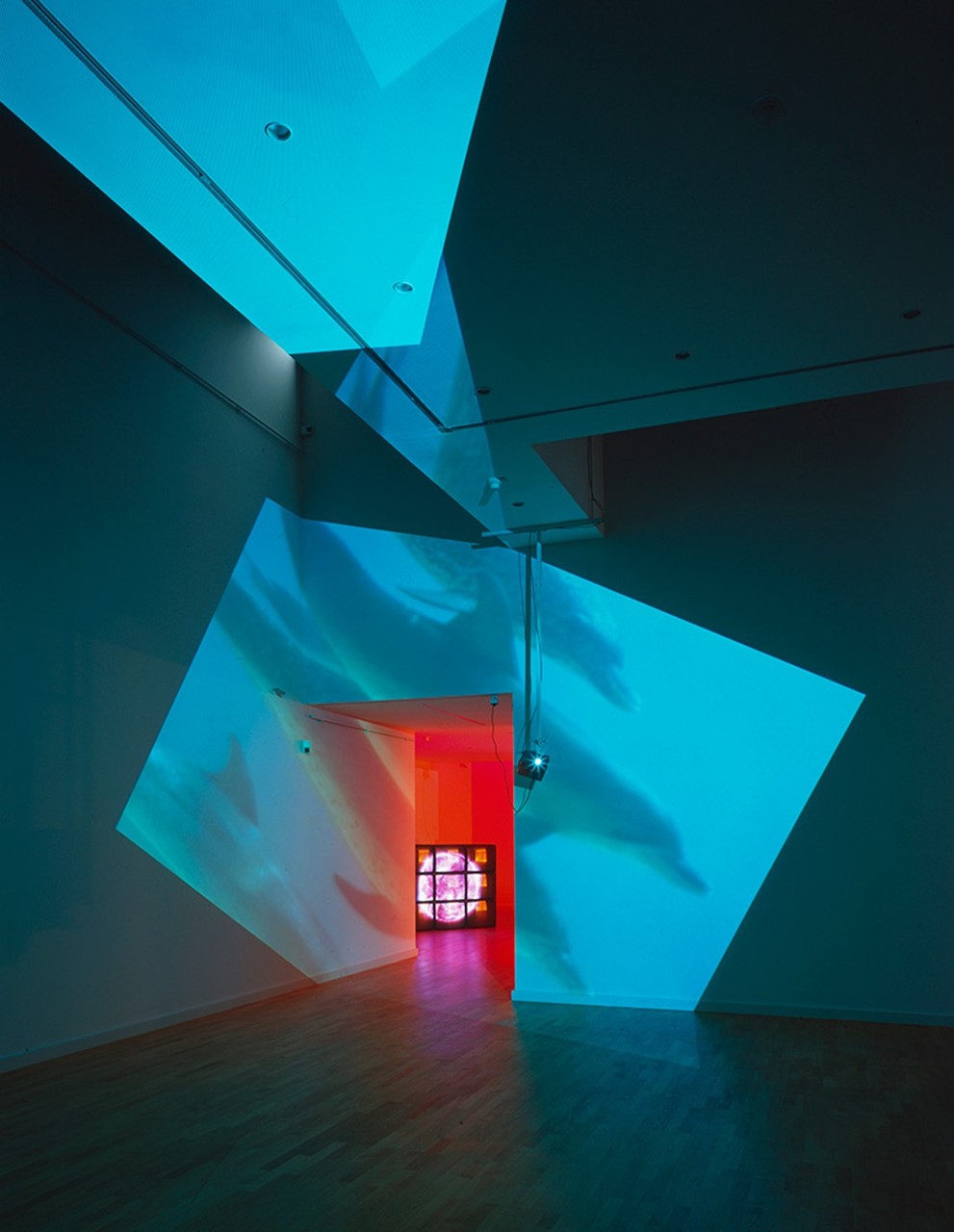 Diana Thater
Dolphins (Detail), 1999
Kunsthalle Bremen – Der Kunstverein in Bremen
Photo: Roman Mensing
AUTO VISION: MEDIA ART FROM NAM JUNE PAIK TO PIPILOTTI RIST
8 April – 3 September 2017

Painting electronically, capturing movement in a new way, abstract experiments with light, manipulation of images from the mass media: The Kunsthalle Bremen has an outstanding collection of media art from the 1960s to the presence. These include the seminal work Writing through the Essay 'On the Duty of Civil Disobedience', 1985/91 by John Cage or the installation Room for one colour and windy corner by Olafur Eliasson, 1998 and Diana Thater's Dolphins, 1999. Numerous works by the father of media art, Nam June Paik, including the Video-Synthesizer, 1969/92 or Three Camera Participation Video, 1969/2001, demonstrate the importance of the collection.

This comprehensive exhibition presents a survey of the rich collection of the Kunsthalle Bremen and art's exploration of film, video and electronic media since the 1960s – from early one-channel videos to total sensual experiences in immersive installations. The exhibition includes the early Back Gate Cologne by Otto Piene and Aldo Tambellini from 1968, works by the artists Peter Roehr, Wolf Vostell, Peter Campus, Jan Dibbets, Gary Hill and Manfred Mohr as well as contemporary positions by artists William Kentridge, Jean-François Guiton, Mariko Mori, Simon Starling and Pipilotti Rist.