Focal Planes
08 Jun 2013 - 05 Jan 2014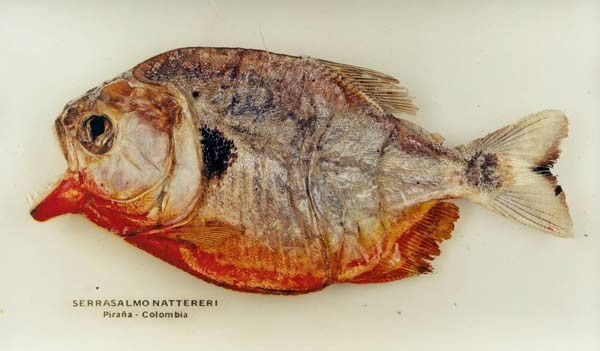 Boris Becker
Piranha Kokainpaste Kolumbien, 2001
Photograph
Kunsthalle Bremen – Der Kunstverein in Bremen. © VG-Bild-Kunst, Bonn 2013
FOCAL PLANES
Contemporary Photography and Video Art from the Collection
8 June 2013 - 5 January 2014

The collection of the Kunsthalle Bremen features first-class works by international artists such as James Turrell, John Cage, Wolfgang Tillmans, Nam June Paik, Thomas Ruff, Cindy Sherman, Norbert Schwontkowski, Simon Starling and many others.
With her first exhibition as the new Kunsthalle's curator of modern and contemporary art, Dr. Sabine Maria Schmidt focuses primarily on photography. She investigates the interface of the medium of photographic and the image in motion, its expansion and its reference to other creative genres. The selection shows works of the last 30 years as well as new acquisitions and selected loans.