Franz Radziwill And Bremen
22 Mar - 09 Jul 2017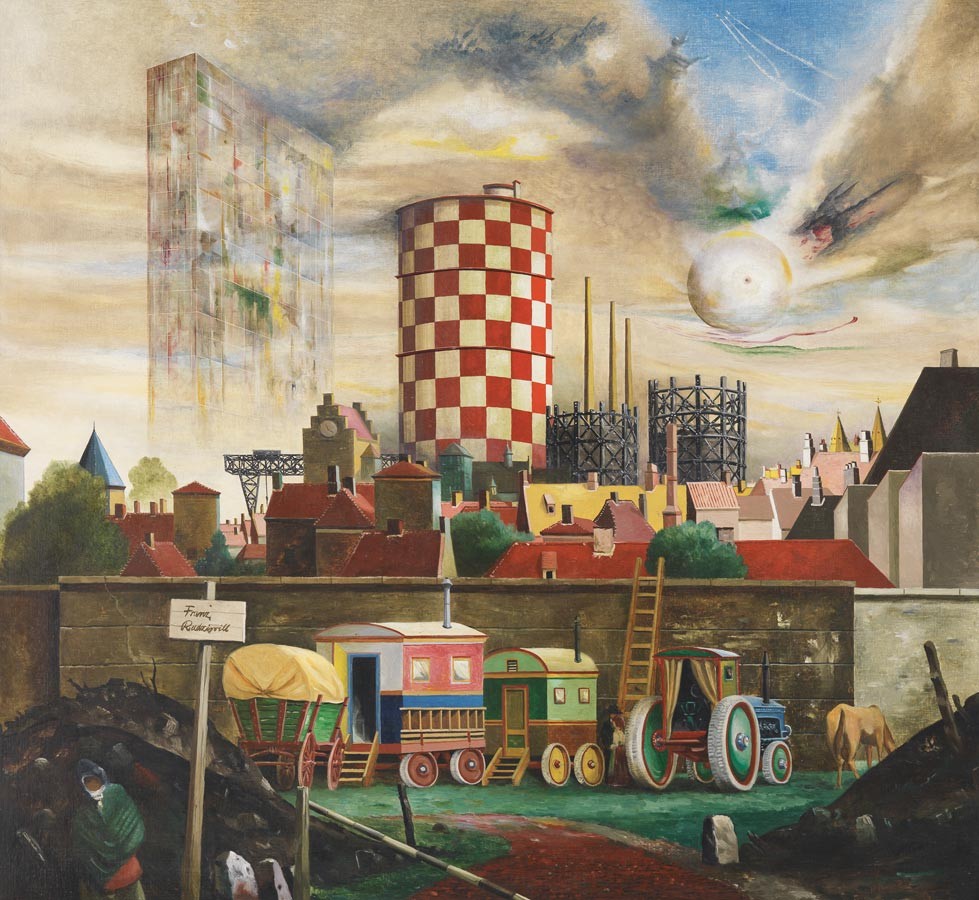 Franz Radziwill
The Colourful Gasometer, 1960, oil on canvas, 99 x 109 cm
E.ON Art Collection, Essen
Photo: Maurice Cox
© VG Bild-Kunst, Bonn 2017
FRANZ RADZIWILL AND BREMEN
22 March – 9 July 2017

In the history of 20th century German art, Franz Radziwill (1895 1983) is considered to be a lone wolf. His work is highly distinctive. This exhibition will explore for the first time his relationship to the Free Hanseatic City of Bremen: he spent the formative years of his childhood and youth in Bremen, a fact that left its mark throughout his entire œuvre.

During his lifetime, Radziwill captured on paper and canvas typical places, distinctive buildings and important events of his native city. With around forty works dating from 1910 to 1960 the exhibition traces his development from early Expressionist works and masterpieces of New Objectivity and Magic Realism to the fantastical inventions of his mature œuvre. At the same time, the show provides an exciting look at the history of Bremen – with depictions of the Walle water tower, the gasometer with the red and white pattern of the Bremen flag, and the Bremen express steam boat as symbols of Hanseatic success.

Even as a young man Radziwill had contact with the Kunsthalle Bremen, exhibiting there in 1919. In a final act, he cemented his relationship to the museum by donating a painting in 1982.