Americans
03 Nov 2006 - 04 Feb 2007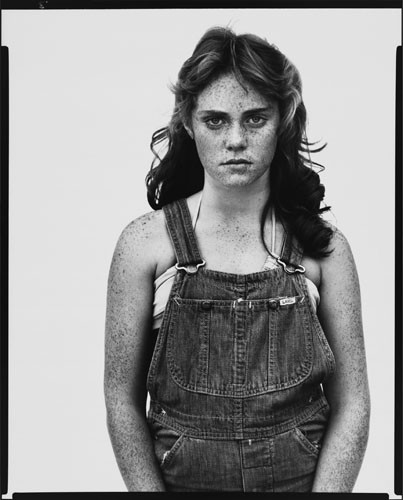 Richard Avedon, Sandra Bennett, twelve year old, Rocky Ford, Colorado, August 23, 1980, © 1980 The Richard Avedon Foundation. Courtesy The Richard Avedon Foundation

Americans
Masterpieces of American Photography from 1940 until now
November 03rd, 2006 - February 04th, 2007

"Americans", named after the legendary publication by Robert Frank, shows, in 13 series of photographic images, the crises and changes in US society since the 1940's. The photographies have nothing familiar with the ideology of the "Family of Man", their diagnostic character far more lays open the wounds of this society and inscribes a history of mental revolution. At exactly the point in time when USA's hegemonic endeavours are coming under critical cross-fire this exhibition is an important contribution to an anti-ideological discourse.

Curator: Peter Weiermair

Participating artists:
Diane Arbus, Richard Avedon, Larry Clark, Bruce Davidson, Robert Frank, Lee Friedlander, Peter Hujar, Helen Levitt, Ryan McGinley, Gordon Parks, Rosalind Solomon, Ed Templeton, Burk Uzzle.