Function Follows Vision, Vision Follows Reality
27 May - 23 Aug 2015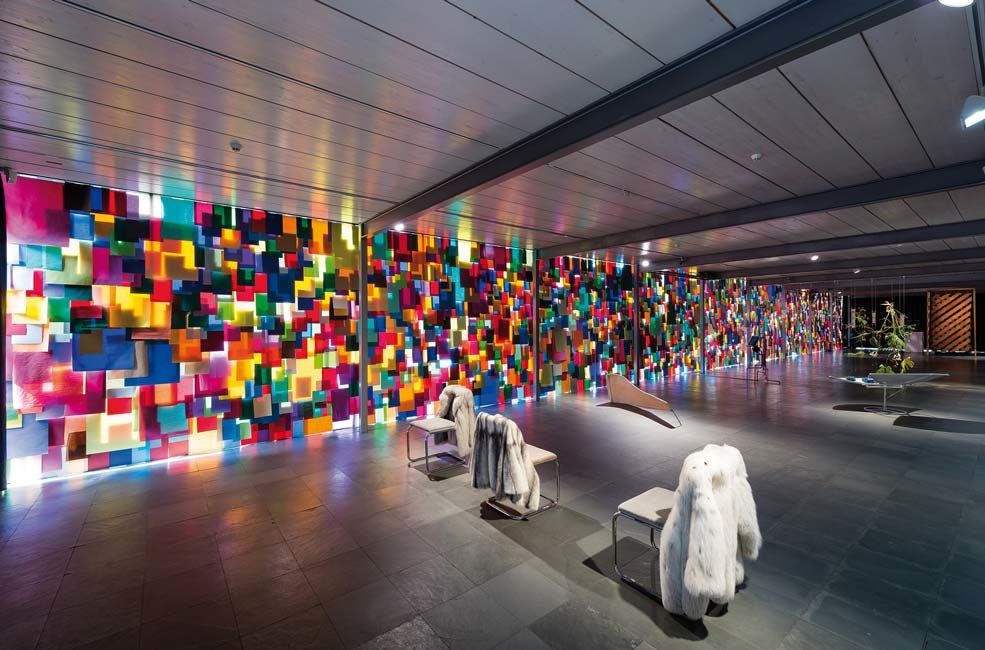 Installation view Function Follows Vision, Vision Follows Reality, Kunsthalle Wien 2015, Photo: Jorit Aust
FUNCTION FOLLOWS VISION, VISION FOLLOWS REALITY
Frederick Kiesler with Leonor Antunes, Olga Balema, Céline Condorelli, Morton Feldman, Annette Kelm, Charlotte Moth, Francesco Pedraglio, Luca Trevisani, Nicole Wermers
27 May - 23 August 2015

Curators: Luca Lo Pinto, Vanessa Joan Müller

Frederick Kiesler achieved fame through his groundbreaking work in the fields of architecture and design. However, he also created numerous innovative exhibition displays, for instance for Peggy Guggenheim's private museum Art of This Century in New York 1942, which constructively question essential aspects of exhibiting contemporary art. This exhibition, in cooperation with the Austrian Frederick and Lillian Kiesler Private Foundation in Vienna, centres on issues of display and brings works by Kiesler into a dialogue with relevant contemporary artists. Particularly in cases where the artistic work itself becomes a display and addresses its own act of being exhibited, one encounters intriguing interfaces with questions of reception and communication, with the institutional space as a social space and with the general aspiration of contemporary art to influence social spheres.