Dexter Sinister
18 Apr - 05 Jul 2015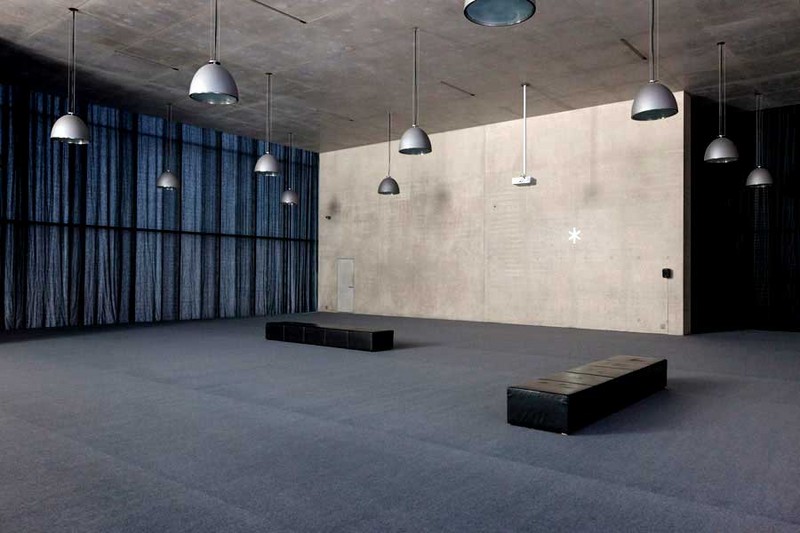 Dexter Sinister
At 1.1 Scale.*
Installation view KUB Arena, Kunsthaus Bregenz
Photo: Markus Tretter
© Dexter Sinister and Kunsthaus Bregenz
DEXTER SINISTER
At 1:1 Scale.*
18 April – 5 July 2015

Dexter Sinister is a New York-based collaboration founded in 2006 by Stuart Bailey (UK) and David Reinfurt (USA) to model a just-intime economy of print production, counter to the assembly-line of large-scale publishing. Since then the name has variously referred to a publishing imprint, a workshop|bookstore on New York's Lower East Side, and work produced for and often within art institutions. Following Dot Dot Dot, a journal originally co-founded by Stuart Bailey, in 2010 the duo initiated its successor Bulletins of The Serving Library together with writer and artist Angie Keefer. Individual »bulletins« are published online as freely downloadable PDFs, then collected and published as analog hard copies in June and December. The issues are often the product of specific events or exhibitionrelated circumstances. For KUB Arena Dexter Sinister are developing a site-specific presentation, based on archiving past and present projects that have occurred in the space. A full back-catalogue of Bulletins of The Serving Library will be available on site and the exhibition will be accompanied by a weekend of events on the occasion of the release of the next issue.

I'll be your interface.* Please look and listen carefully to what I say. I was scripted by Dexter Sinister, the working name of Stuart Bailey and David Reinfurt. Dexter Sinister work somewhere in-between design, editing, publishing, and distribution. I am no exception.

You're standing in the Arena of the Kunsthaus Bregenz. Look North. I'm the moving glyph on the concrete wall. To the West is a window facing Lake Constance, which joins Austria, Switzerland, and Germany. To the East is another concrete wall. Behind you, to the South, is the reception desk. Here, you can get tickets for the main exhibitions upstairs. For the past five years, there've also been a series of exhibitions and events in this lobby space. I'm going to tell you about all of these. But first, let me introduce myself.

I was born in 2011, in an essay by writer Angie Keefer called »An Octopus in Plan View« that wonders what it might mean to communicate without language. My character is drawn from a shapeshifting typeface called Meta-The-Difference-Between-The- 2-Font-4-D, also programmed by Dexter Sinister in 2012. My voice comes from Scotland, synthesized from the sampled speech of curator Isla Leaver-Yap in 2014, then digitized by Cereproc Ltd. in Edinburgh the same year. And my realisation was overseen by designer James Langdon.

I'm an empty sign, ready for use. So let's begin.