Flaka Haliti
If Euer There Were Anye
16 Feb - 22 Apr 2018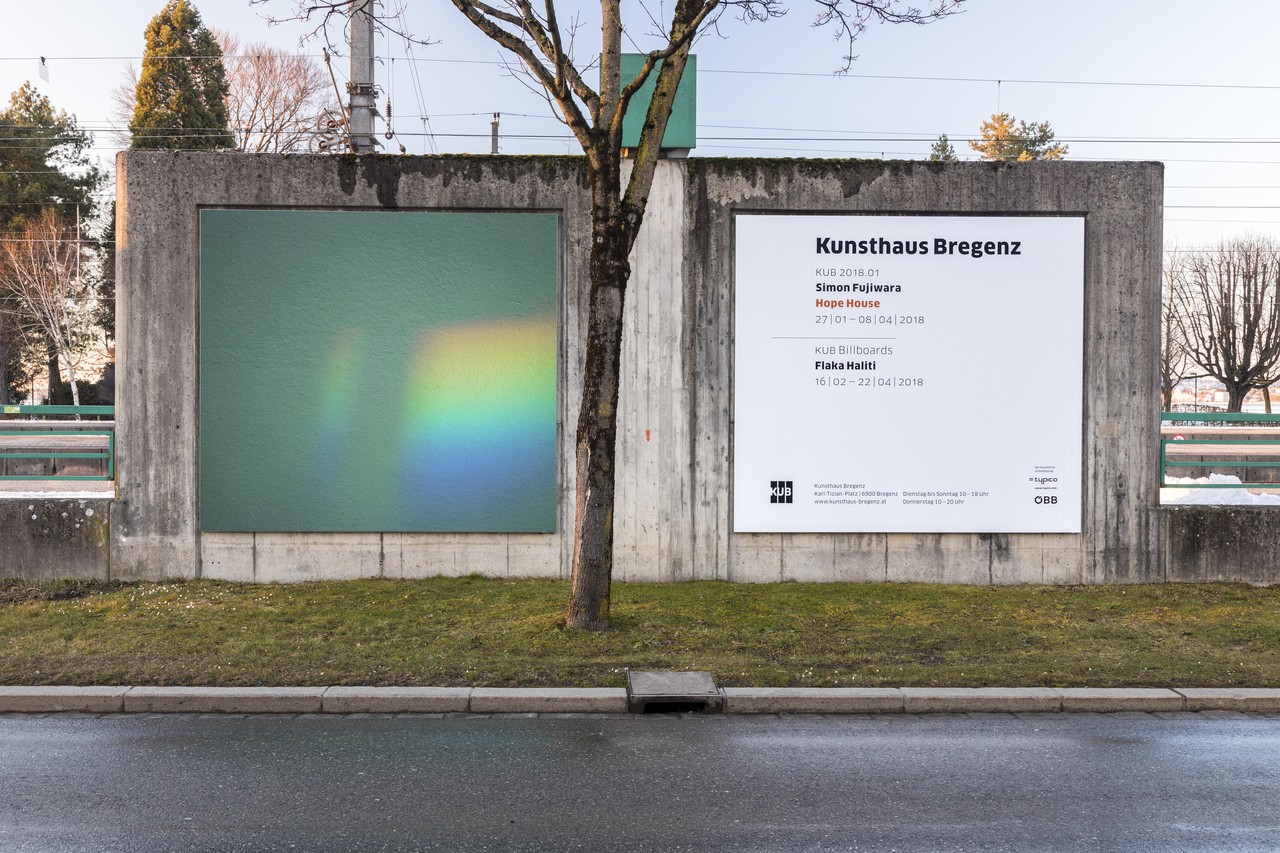 Flaka Haliti , If Euer There Were Anye, 2018
Foto: Markus Tretter
Courtesy of the artist © Flaka Haliti, Kunsthaus Bregenz
FLAKA HALITI
If Euer There Were Anye
KUB Billboards, Seestraße, Bregenz
16 February — 22 April 2018

During 2018, four young female artists are being invited to present a series of imagery across the seven billboards along Seestraße in Bregenz. The year will begin with Flaka Haliti, born in Pristina, Kosovo.

In the era of digital imagery, Haliti's work revolves around such romantic ciphers as clouds, moons, and love letters. And yet Haliti endows her imagery not with gravity, but with a yearning, awkward note. Emotions and messages of love in the digital age are issues she addresses, disguised in the medium of childlike drawing.

Biography

Flaka Haliti lives and works in Munich. She studied at the University of Prishtina and Städelschule in Frankfurt am Main. She is currently working towards her PhD at the Academy of Fine Arts in Vienna.

Haliti's work has been presented at mumok and Kunsthalle Wien in Vienna, the 6th Biennale in Moscow; Kunsthalle Lingen; Galerie für Zeitgenössische Kunst, Leipzig; National Gallery of Kosovo in Pristina; ZKM in Karlsruhe; Haus der Kulturen der Welt, Berlin; and Portikus in Frankfurt am Main. In 2016 she was awarded the Ars Viva Prize. In 2015, she represented Kosovo at the 56th Venice Biennale.