The Event Of A Thread
01 Sep - 03 Dec 2017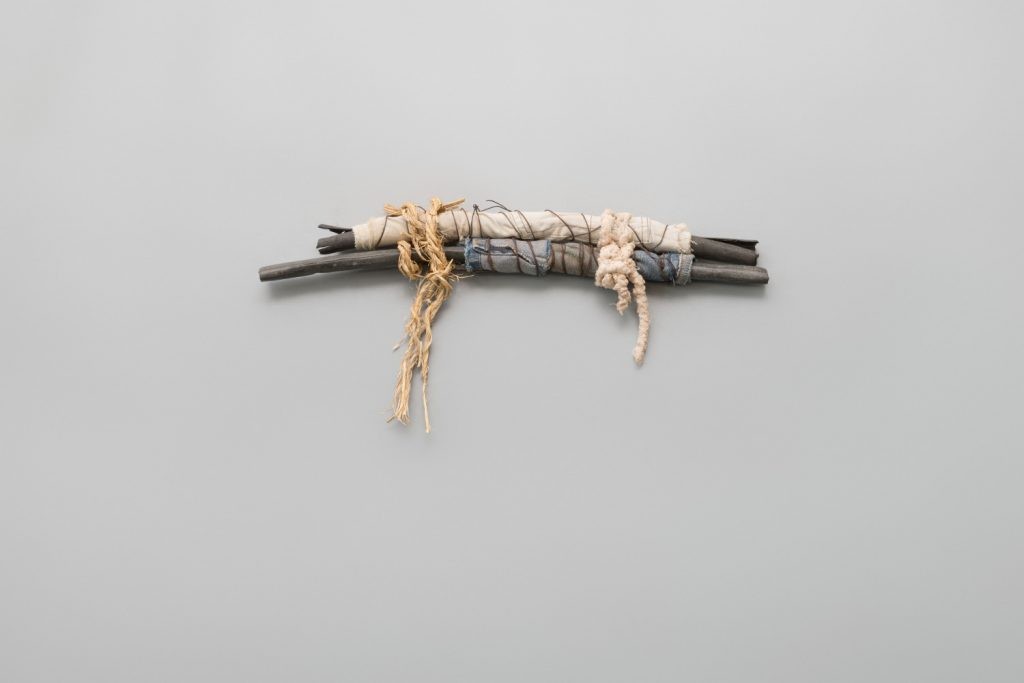 Beduinische Erinnerungsstücke, 2009, Werkstücke, Wasserschlauchstücke mit nachgestelltem Schutz, 25 x 53 cm Foto: Uwe Walther © VG Bild-Kunst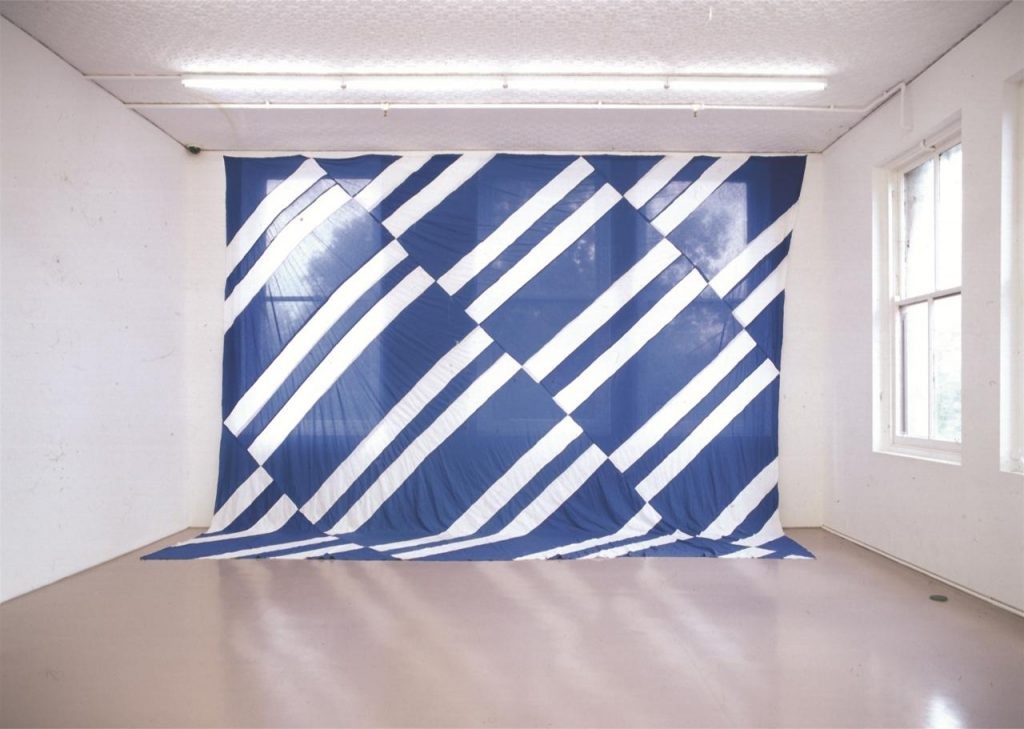 Andreas Exner: Aldi Vorhang / Aldi Curtain, 1999 Foto: Ashley Barbr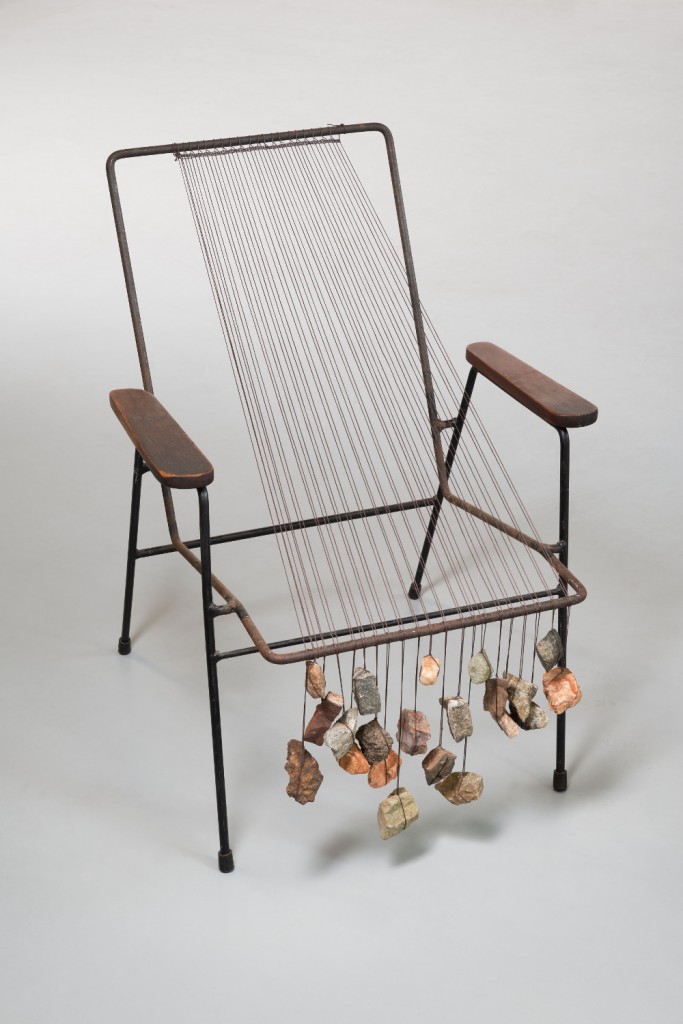 Zille Homma Hamid, Loom Chair, 2013, Baumwollgarn, Steine, Stuhl, Gusseisen, 82 x 57,5 x 53,5 cm Baumrinde, 43 x 74 cm Foto: Uwe Walther
THE EVENT OF A THREAD
1 September – 3 December 2017

GLOBAL NARRATIVES IN TEXTILE

Ulla von Brandenburg, Noa Eshkol, Andreas Exner, Uli Fischer, Zille Homma Hamid, Heide Hinrichs, Olaf Holzapfel, Christa Jeitner, Elisa van Joolen & Vincent Vulsma, Eva Meyer & Eran Schaerf, Karen Michelsen Castañón, Judith Raum, Franz Erhard Walther
along with a visual archive on the history of the weaving
workshop of Bauhaus Dessau and Weimar / artistic research:
Judith Raum; design: S.T.I.F.F. and Pascal Storz / Jakob Kirch
Local Interweavings. Exhibitions, Performances, Actions, Workshops in urban space: Christa Jeitner, Constanze Nowak, Anette Rose, Anna Schapiro & Theresa Schnell, Lara Schnitger, Raul Walch
Anni Albers described "the event of a thread" as the possibility of constantly reexamining and restructuring relationships and interconnections. The works collected here comprise objects, installations, and video essays. They consider the contexts of textiles, their specific qualities, and their histories. In doing so, they reveal how closely textiles are bound up with highly diverse aspects of our lives. At the heart of the exhibition is the work of eleven contemporary artists, who each create aesthetic and culturally-laden narratives. Their work renders visible these artists' relationships to the material used, which takes concrete spatial form, but also serves a medium to transmit information. As with textiles themselves, here the materiality and workmanship of the artworks allows for the simultaneous articulation of cultural codes and aesthetic transfers, and the autonomy of artistic work.
The exhibition addresses the question of the information stored within textiles. What can fabric tell us about its origins, its meaning, and its social role? What were the economic conditions and social structures in which patterns and formal idioms developed? Which traditional techniques have artists appropriated, abstracted, transposed, or brought back to life?

The Event of a Thread - Global Narratives in
Textile. An exhibition by ifa (Institute for Foreign Relations), Stuttgart
Curated by Susanne Weiß in collaboration with Inka Gressel (ifa).

The "Verflechtungen vor Ort" ("Local Interweavings" in the urban space take place in cooperation with the Kunstgewerbemuseum / Dresden State Art Collections, the event program in cooperation with the Dresden Academy of Fine Arts and the Maxim Gorki Theater in Berlin. The program is supported by the Cultural foundation of the Free State of Saxony, the Robert Bosch Foundation and the Office of the European Capital of Europe.