Andreas Gursky
18 Sep 2018 - 31 Mar 2019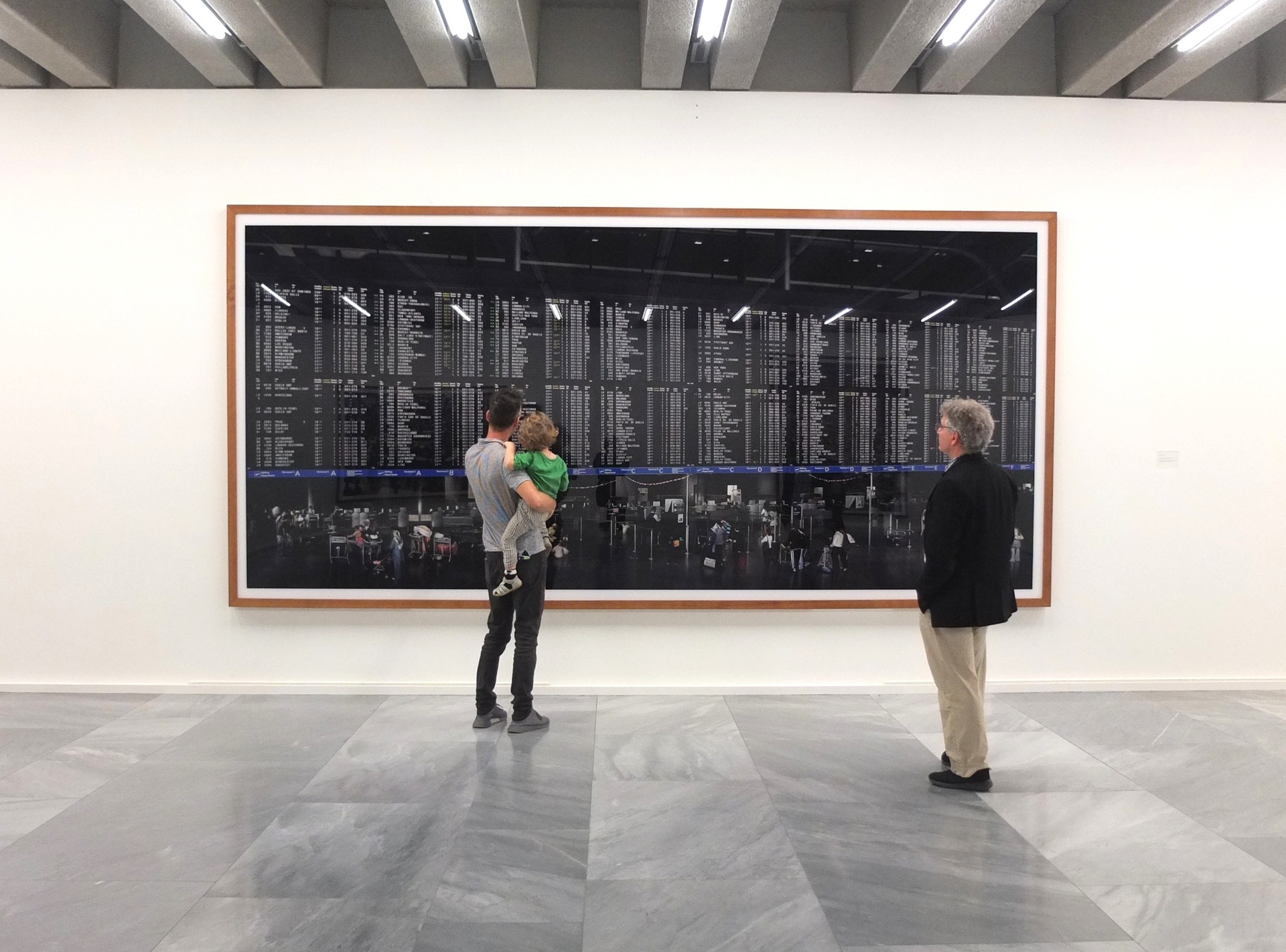 Andreas Gursky: Frankfurt, exhibition view at Kunstmuseum Basel 2018, photo: Karen Gerig / © Pro Litteris, Zurich
FOKUS: ANDREAS GURSKY
Neubau
18 September 2018 – 31 March 2019

Curator: Maja Wismer

Andreas Gursky (b. 1955), one of the most widely acclaimed contemporary photographers, is a member of what is often called the "Düsseldorf School of Photography," a loose association of graduates of the Düsseldorf Art Academy that emerged in the 1980s. Like his influential teachers, the photographers Bernd and Hilla Becher, Gursky creates photographs that aim to render the most neutral perspective possible. Since the early 1990s, he has also used digital tools to construct large-format pictures that are studies in the myth of a neutral photography.

The Kunstmuseum Basel owns a representative group of works. With the exception of "Untitled III" (1996), all pictures date from the early years of the twenty-first century. They show subjects such as the crowds at the airport in Frankfurt or the Tokyo stock exchange, low-wage women workers in Vietnam or groundskeepers installing rolls of sod in the soccer stadium in Amsterdam—representative sites that allow Gursky to spotlight the mechanisms of our globalized society. Each picture is spellbinding, a cornucopia of fascinating detail; the juxtaposition of several works brings out the artist's sustained engagement with multifaceted and complex thematic concerns.