Concrete Concerns
04 Feb - 10 Sep 2017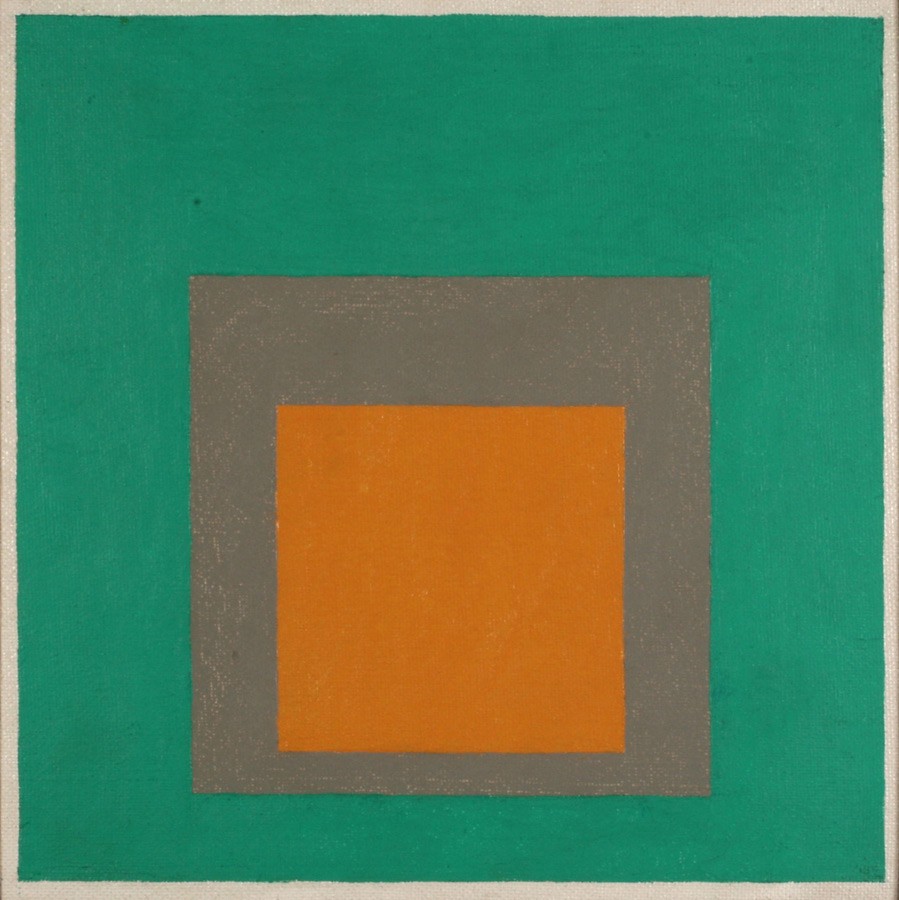 Josef Albers
Homage to the Square. Merry, 1958
Foto: Kunstmuseum Stuttgart / Axel Koch
© The Josef and Anni Albers Foundation
CONCRETE CONCERNS
Teufel Collection
4 February 2017 – 7 January 2018

The term »Concrete Art« was coined by the Dutch artist Theo van Doesburg. He first used it in 1930 in a manifesto that was published in the periodical he edited, »Art Concret.« For van Doesburg, Concrete Art ushered in a new era: »We anticipate the time of pure painting, because nothing is more concrete, more real, than a line, a color, a surface.« Concrete Art defined a nonrepresentational approach that made the fundamental means of art—color, basic geometric forms, rhythm—the subject of painting and sculpture, and examined their behavior on the surface as well as in space.

Heinz Teufel (Stuttgart 1936 – 2007 Stuttgart) dedicated himself to Concrete Art throughout his life. His passion was initially sparked by a visit to the Pavilion of the City of Ulm, designed by Max Bill, at the State Exhibition in Stuttgart in 1955. He was fascinated by its functional and formal clarity.

In 1966 Teufel founded a gallery in Coblenz, which he then continued in Cologne from 1970 to 1990. In 1990 he and his wife, Anette Teufel-Habbel, relocated to Mahlberg in the Eifel. In Dresden in 1994, Teufel opened the first gallery for Concrete Art in East Germany, offering the previously little-known Concrete artists an opportunity to exhibit their work. He ceased his gallery activities in 1998.

The international positions in the Teufel Collection reflect Concrete Art's stylistic richness of form. The core of the collection comprises paintings, sculptures, and works on paper by Josef Albers, Camille Graeser, Antonio Calderara, Bridget Riley, Aurélie Nemours, Franòois Morellet, Heijo Hangen, and Andreas Brandt. Since 2005 the roughly two hundred works have been housed in the Kunstmuseum Stuttgart. In 2009 the collection permanently entered the holdings in the form of a donation.