Betty Tompkins
20 Sep - 11 Nov 2017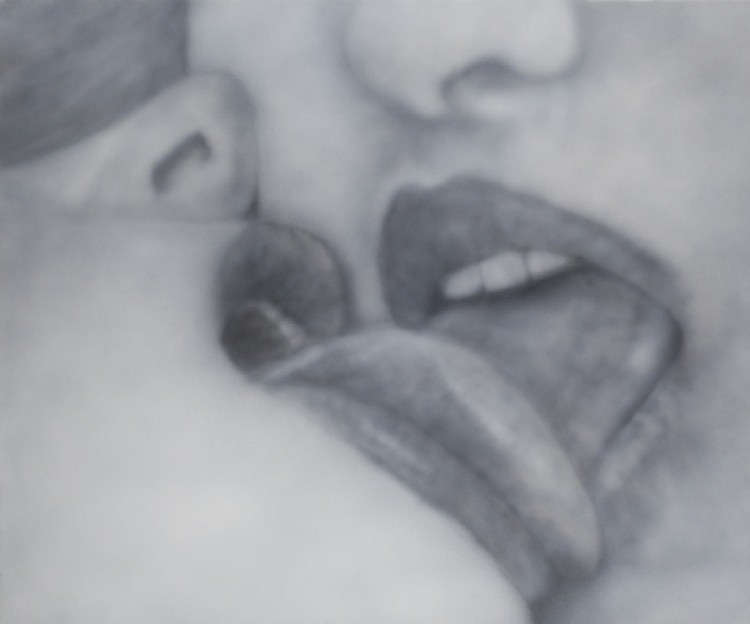 Betty Tompkins, Kiss Painting #4, 2012
Acrylic on canvas, 152.4 x 182.9 cm
copyright Betty Tompkins
courtesy the artist and Rodolphe Janssen, Brussels, private collection

BETTY TOMPKINS
20 September – 11 November 2017

Curator Karin Pernegger

"I realized that if I cut off all the identifiers – heads, hands, feet, etc. – I could create these beautiful abstract images out of the part of the photograph that was most compelling which, of course, was the explicit sex part."
Betty Tompkins about her work

The exhibition by Betty Tompkins (b. 1945) at Kunstraum Innsbruck is the first solo exhibition by the American painter at a European art institution. In 1969, the artist, who now lives in New York, began with her large-format, photo-realistic oil paintings of penetrations and masturbations of female genitals, which consequently have been given three titles with consecutive numberings: Fuck, Cunt or Kiss Painting. As she said herself, the large format gave her the chance at the same time to achieve abstraction and to produce sexual liberality. Which is why subsequently she left everything out that would allow identification, like heads, hands or feet. In 1973, two of her works were confiscated by customs on being imported into France anyway (as also happened again in Japan in 2005). In 2003, the New York curator Robert Nickas invited her to take part in the seventh Lyon Biennial and showed those very pictures – which then were acquired by the Centre Pompidou in Paris for its collection in the same year. Due to the pictures' pornographic subjects the artist's work remained widely unnoticed by critics and the art market and only gained the reputation of an insider tip, growing to the present day, thanks to the Lyon exhibition. Still, it took until 2016 for the Brooklyn Art Museum in New York, for example, to buy one of her works. The latter, however, like so many of the works of her American colleagues, are not only representative of a cross-generational awakening and the rebellion against the sexual repression and the racial hatred of the sixties, but also quite profanely for the discovery and application of new technical means in painting. Thus, Tompkins undertook experiments with airbrushing, with stamps and graphite powder, but also with fingerprints. One experience, though, has remained crucial for her, namely being able to transform something intimate into something monumental, in a way we usually can't see and experience it ... and in a way we would not expect. Anyway, by referring to their abstract moment, the artist finds it fairly easy to refute the allegations that her works were risqué or even pornographic. Exhibition not suitable for persons under 18.