Marcel Broodthaers and Today
11 Sep 2010 - 16 Jan 2011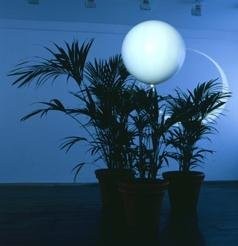 Cerith Wyn Evans
Has the film already started?, 2000
Foto/photo: Stephen White, Courtesy White Cube, London
MARCEL BROODTHAERS AND TODAY

11 September 2010 — 16 January 2011

An extremely influential artist of his generation during his lifetime, Marcel Broodthaers has also had a productive impact on the art of today. The undiminished topicality of his work makes it a frame of reference for many works that address his visual theory and the themes of his oeuvre. Particularly Marcel Broodthaers' filmic works in their concern with imagination and appearance in dismantling the cinematic image, has become an important point of departure not only for the contemporary art film. Reflections that were much later to be treated under the heading of institutional critique are also to be found in Broodthaers' work, which in its both radical and innovative quality has only now come to be fully appreciated.

The joint exhibition by the Kunsthalle Düsseldorf and the Kunstverein für die Rheinlande und Westfalen will be showing selected works of Broodthaer in dialogue with recent works by internationally renowned artists (Tacita Dean, Cerith Wyn Evans, Olivier Foulon, Andreas Hofer, Henrik Olesen, Kirsten Pieroth, Stephen Prina, Joëlle Tuerlinckx, Susanne Winterling), while also giving a say to a younger generation.