Sarah Abu Abdallah
In Cooperation With Art Jameel, Dubai
10 Aug - 20 Oct 2019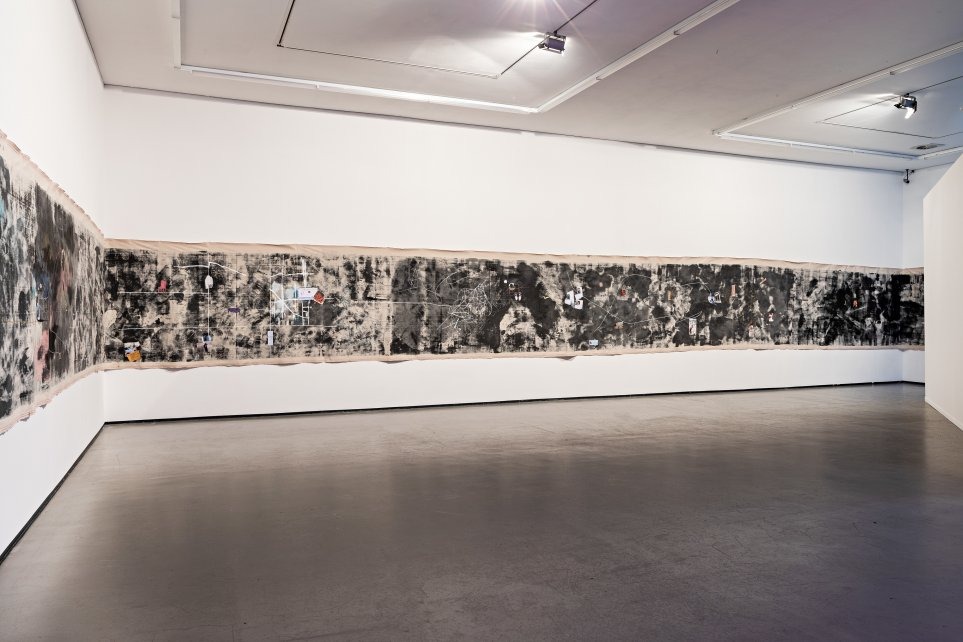 Sarah Abu Abdallah, For The First Time In A Long Time, Installation View, Kunstverein In Hamburg, Photo: Fred Dott
SARAH ABU ABDALLAH
In Cooperation With Art Jameel, Dubai
10 August – 20 October 2019

Sarah Abu Abdallah (*1990 in Qatif, Saudi Arabia) works with video, painting, text and installation. Her visual worlds are influenced by the ever-changing surroundings she experiences between her travels and her home in Saudi, the visual data streams of the Internet, and the pop culture in the Gulf area among others. Fragmentarily combined text and image material thereby refers to the transience of memories and to moments of anxiety in an ever faster spinning world. In this, Abu Abdallah's works describe the search for a self and a feeling of belonging and pose the question: How does both manifest themselves in public and private space, especially through different framework conditions?

Abu Abdallah's works are full of poetry. A central aspect is the metaphor of untamed nature versus nature restrained by man. Thus, she repeatedly negotiates moments of disappearance and destruction as well as questions of coding and restrictions in the domestic and public spheres - also against the background of her role as a female artist in Saudi society.

The exhibition is a coproduction with Jameel Arts Centre, Dubai, where it will open December 2019, and will be accompanied by the first monograph of the artist in collaboration with Art Jameel.

The exhibition and the catalogue were supported by the Alfried Krupp von Bohlen und Halbach-Stiftung under its support prize "Catalogues for Young Artists".