Kaari Upson
Door, Open, Shut
07 Sep - 17 Nov 2019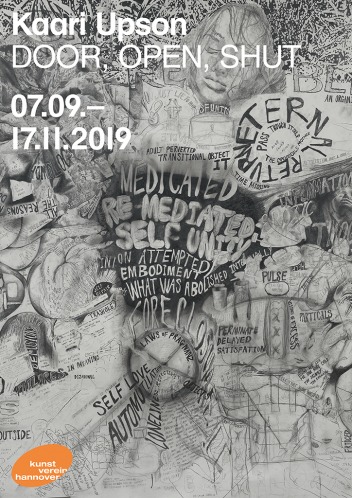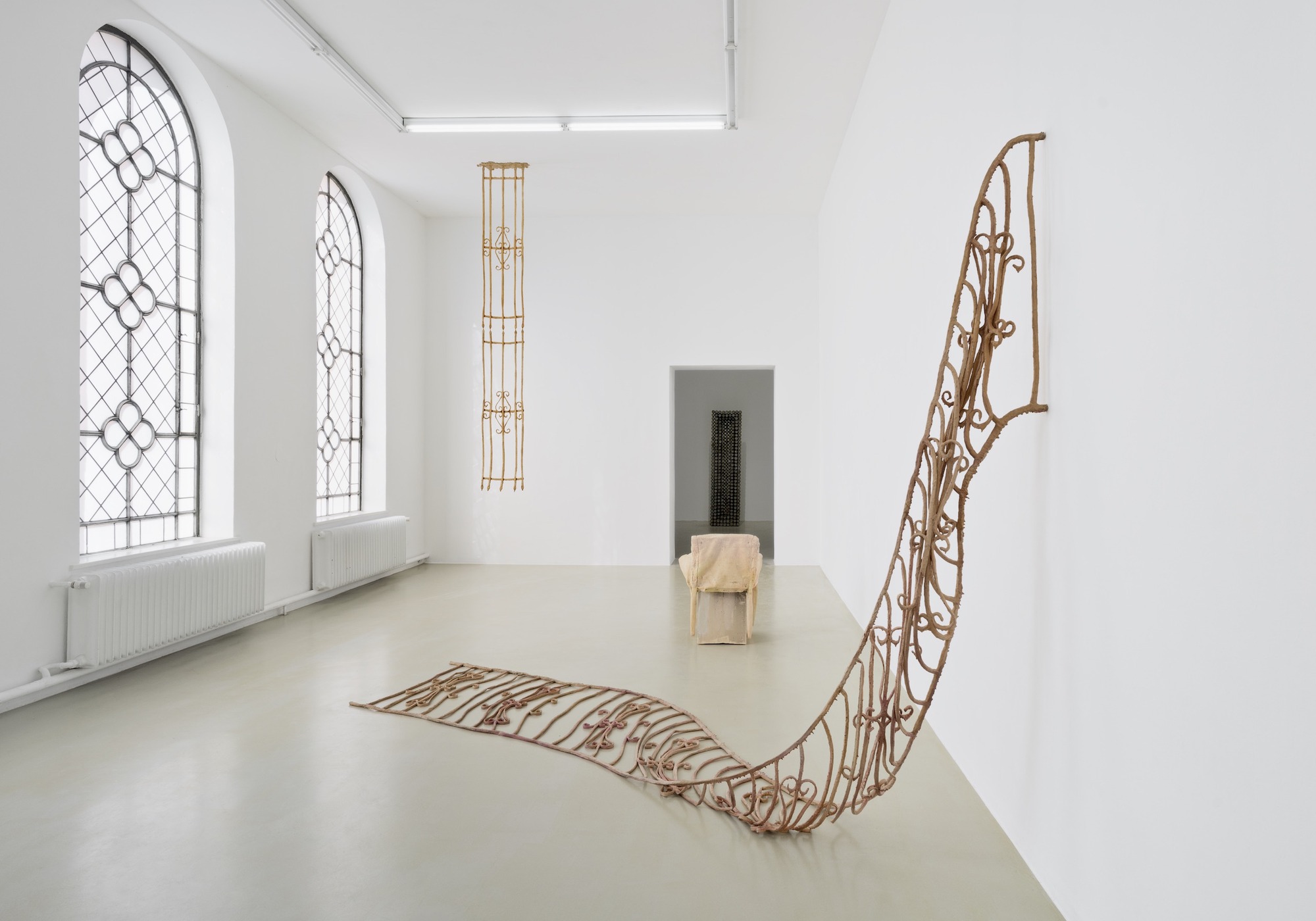 Kaari Upson »DOOR, OPEN, SHUT«, 2019
Installationsansicht Kunstverein Hannover
Foto: Raimund Zakowski
Courtesy die Künstlerin, Massimo De Carlo und Sprüth Magers
KAARI UPSON
Door, Open, Shut
7 September – 17 November 2019

This solo exhibition of work by US-American artist Kaari Upson will be held parallel to her solo show at Kunsthalle Basel, enabling us to jointly feature the artist's first comprehensive institutional presentation in Europe. We would like to collaborate on a publication in order to present her work to a wider audience in Europe.

The selection of works in Hanover concentrates on those the artist created with reference to her mother's emigration and those that address the domestic or the issue of living space as a psychologically-charged environment. The special connection to Hanover inscribed in the artist's life and work through her relationship to her mother (who emigrated from Hanover to the United States) is particularly evident in the series "My Mom Drinks Pepsi," a group of video-based works. Here the artist depicts her mother in the midst of American consumer culture, the free spirit of which Upson's mother admired before she eventually turned into a prototypical American woman. Upson has published her mother's story in an annotated book and transfers these biographical references to her characteristic large-format drawings, which consist of a variety of notations and not least use the language of the streets (graffiti) as a stylistic device. Some of her compelling drawings are created over several years and combine thoughts and episodes from everyday life with text elements that revolve around themes related to the "privacy of the interior" (one of her text fragments).

Kaari Upson has been dealing with stories and biographies, both real and fictional, from the outset of her career and has cast a dissecting eye on herself as a representative of a white social class and as a woman in (art) society. She examines everything she encounters and that influenced her as a kind of experimental psychogram. Psychological spaces evoking Robert Smithson's theory of entropy will provide a cross-section of Upson's autobiographical visual world.

Kaari Upson (b. 1972 in San Bernardino, California, USA) lives and works in Los Angeles. She studied at the California Institute of Arts with Paul McCarthy, Mike Kelley, and Charles Gaines, among others. Her first solo exhibition in the United States was at the Hammer Museum and featured the "Larry Project," a work begun during her studies (2008). The project, which consists of paintings, drawings, films, and installations, revolves around her neighbor whose house was suddenly burned to the ground and whose incredible story as a hypermasculine "womanizer" so intrigued Upson that she eventually transformed it into a complex narrative over the course of more than seven years.

Her most recent solo exhibition focused on the complex of works about her mother that had been developed over a number of years and the "homeland" theme, which also flowed into her survey exhibition entitled "Good Thing You Are Not Alone" at New Museum in New York (2017), among others. Upson's works were exhibited at the 2017 Whitney Biennial and the 15th Istanbul Biennial. Her work also featured in the exhibitions "Eruption from the Surface: The Origami Principle in Art," Marta Herford (2018), "Los Angeles: A Fiction," Astrup Fearnley Museet, Oslo (2016); "Adhesive Products," Bergen Kunsthall, Norway (2016), "The Art of Our Time," Museum of Contemporary Art, Los Angeles (2015); "Sleepless: Beds in History and Contemporary Art," 21er Haus, Vienna (2015), "No Man's Land: Women Artists from the Rubell Family Collection," Miami (2015), and "Test Pattern," Whitney Museum of American Art, New York (2013).