Jos de Gruyter & Harald Thys
30 Jahre Kunst
22 Apr - 25 Jun 2017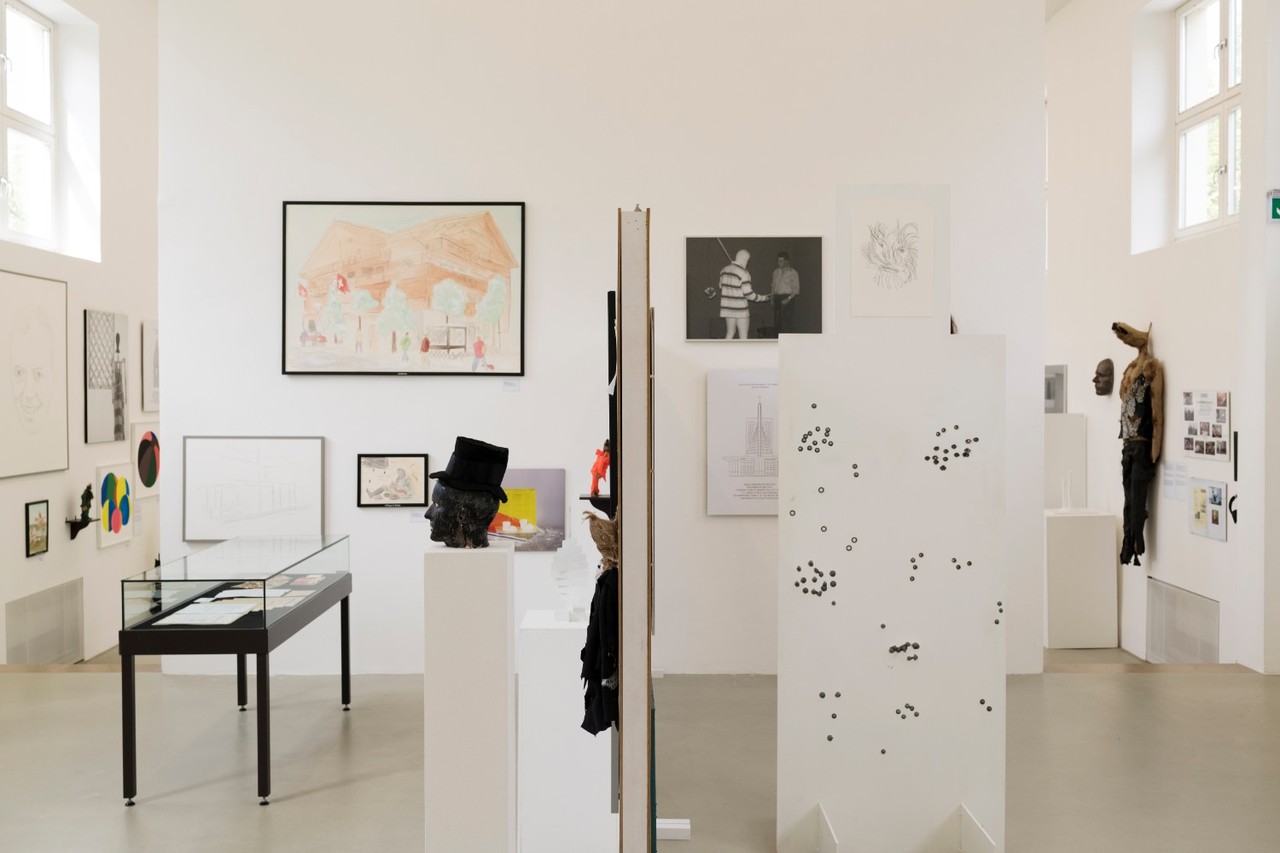 Jos de Gruyter & Harald Thys, exhibition view at Kunstverein München, 2017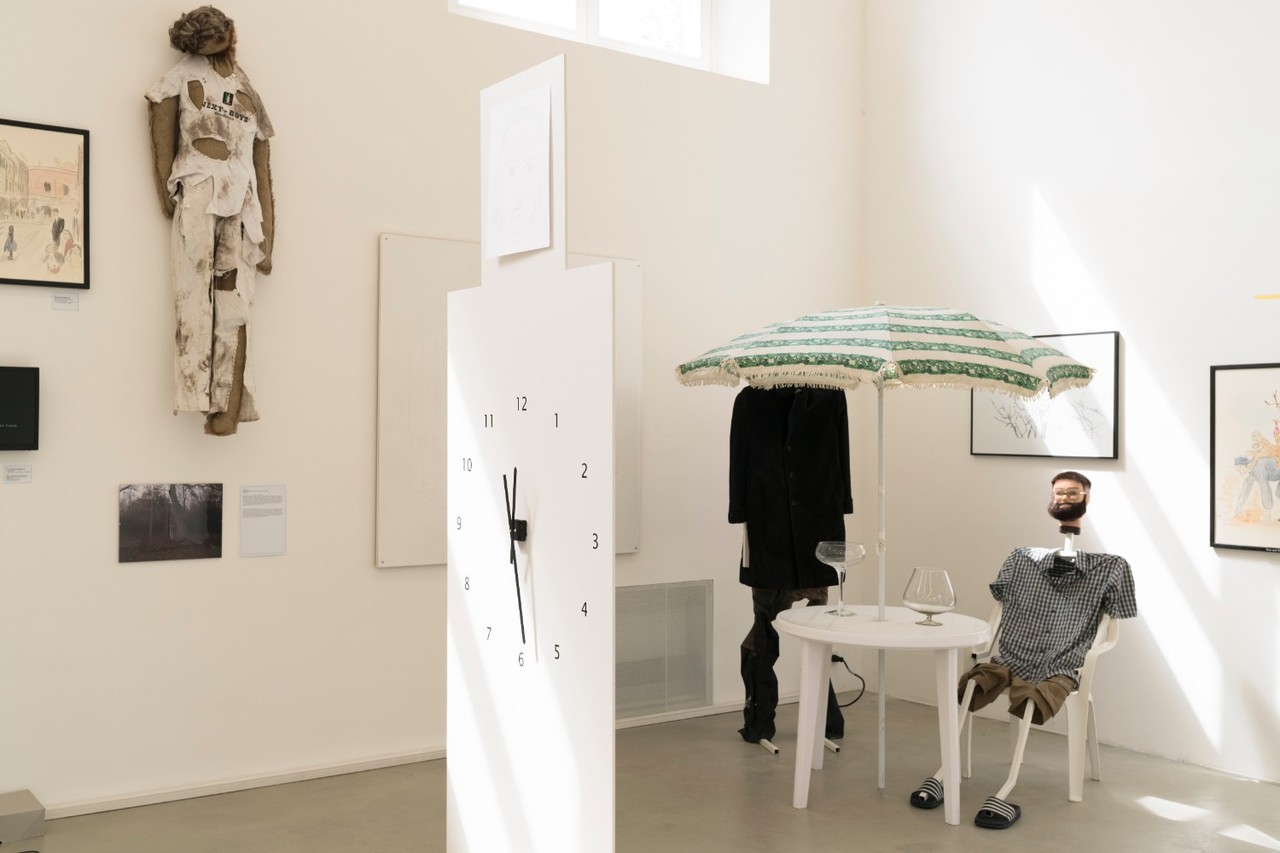 Jos de Gruyter & Harald Thys, exhibition view at Kunstverein München, 2017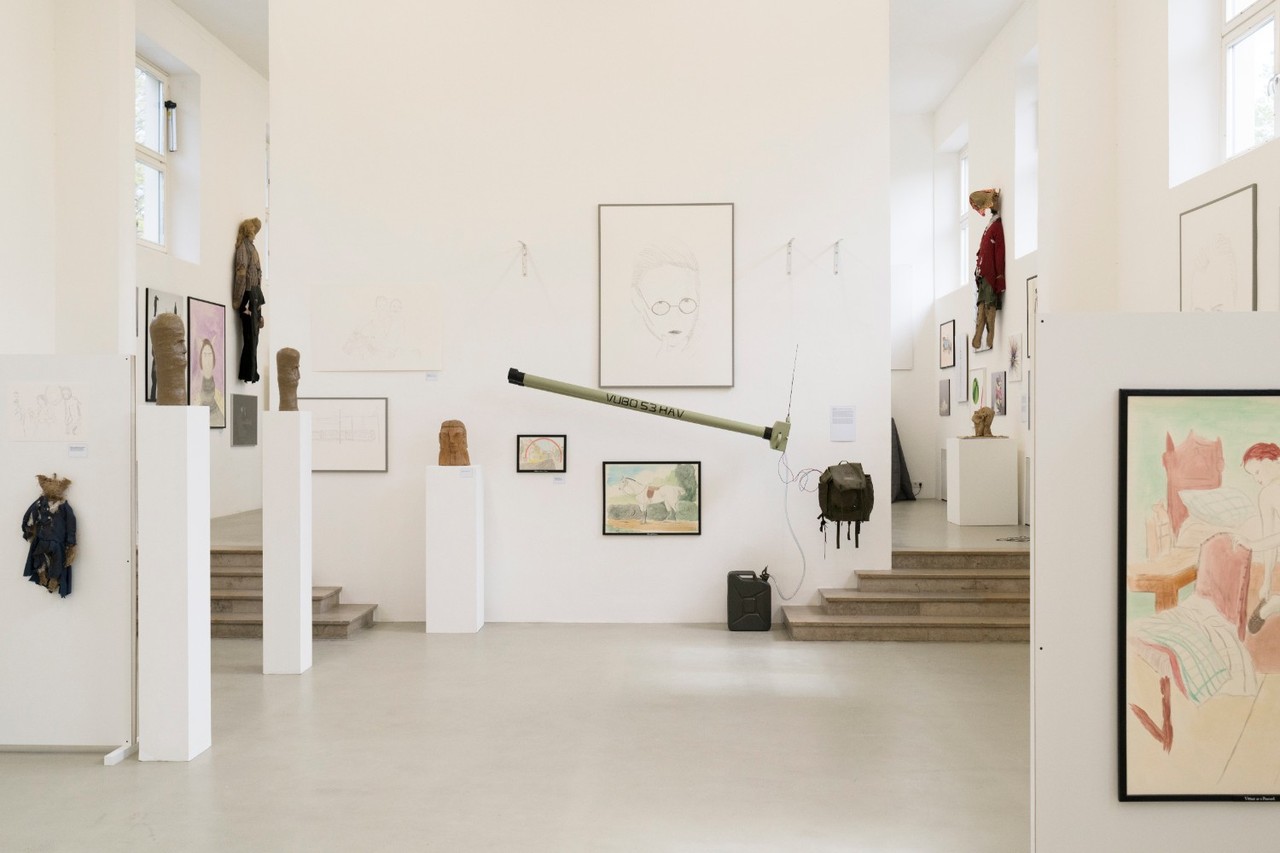 Jos de Gruyter & Harald Thys, exhibition view at Kunstverein München, 2017
JOS DE GRUYTER & HARALD THYS
30 Jahre Kunst
22 April – 25 June 2017

Jos de Gruyter & Harald Thys would like to extend their gratitude to the German government, the city of Munich, the Kulturreferat, the Wissenschaftsministerium, and the board and members of Kunstverein München for the opportunity to celebrate the 30th anniversary of their artistic practice at this historic location.

The exhibition 30 Jahre Kunst is conceived as a collage of art works – an accumulation of over 300 sculptures, drawings, videos, paintings, and sound works, installed within the three main exhibition rooms and the Kino. The exhibition is decidedly enormous, and yet it constitutes only a fraction of the artists' interminable artistic production to date.

From the outset, the curators sought to work thematically, as curators often do, under the premise that a chronological retrospective exhibition would demonstrate the evolution of the artists' work over time. However, there has been no evolution. The core idea in the works of de Gruyter & Thys has remained unchanged for over thirty years: the individual struggling to survive in a capitalist society, mired in all its inescapable mechanisms of social correction, trying to escape from depression, or just trying to make the best of it.

The mechanisms that the artists attempt to uncover have remained centered on the powerlessness of the individual in his lonely quest for sociability, pleasure, and beauty – always ending up empty-handed, stammering, stupefied. What follows is a dark gray mist that clears gradually. Once the individual sees clearly again he starts over with newfound courage. This circle is only broken by serious illness or compassionate suicide. The fact that the artists both worked in public and psychiatric institutions for many years only strengthens this thought.

When sifting through the artists' archives, the curators stumbled upon a large cache of unfinished material – films that were never edited or which only remain in the form of photographs, ideas that solely exist on paper. Everything is given a place in the exhibition and each element receives the same status. There is no better or lesser work. They are all part of a universe that is constantly expanding.

The explanatory texts that appear throughout 30 Jahre Kunst are meant to offer you some direction throughout this universe – a universe that itself functions as a work of art. As a parallel dimension, a 192-page 'Verkaufskatalog' featuring images, captions, and prices for each work in the exhibition has been co-produced by Kunstverein München and Roma Publications.