Ilit Azoulay
14 Sep - 16 Nov 2014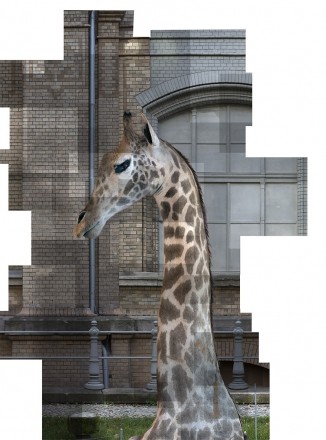 © Ilit Azoulay
Exhibit 83: STUFFED GIRAFFE (detail from Shifting Degrees Of Certainty, 2014), inkjet print
ILIT AZOULAY
Shifting Degrees Of Certainty
14 September - 16 November 2014

In early 2013, The Shpilman foundation (Tel Aviv), in collaboration with KW Institute for Contemporary Art and the Schir Foundation (Berlin) announced the award of their first joint photography residency. Ilit Azoulay (*1972 in Israel) moved into her studio at KW in June, 2013, and used her five-month residency to develop her interest in the archeology of cities. During her travels throughout Germany, she collected and photographed objects and architectural fragments in Berlin, Weimar, Kulmain, Regensburg, Dessau, Bamberg, Brandenburg, Xanten, Potsdam and Halle, as well as in the KW building itself.