Ryan Trecartin
14 Sep 2014 - 11 Jan 2015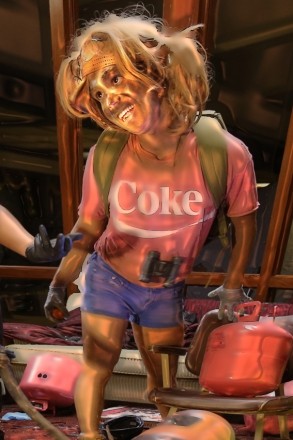 © Ryan Trecartin
excerpt from ANIMATION COMPANION (2014)
photo story originally published in Modern Weekly, Guangzhou. Courtesy of the Artist; Andrea Rosen Gallery New York; Regen Projects Los Angeles; and Sprüth Magers Berlin London.
RYAN TRECARTIN
Site Visit
14 September 2014 - 11 January 2015

KW Institute for Contemporary Art is delighted to present the first institutional solo exhibition of Ryan Trecartin in Germany. It presents a new multi-channel film and an expansive site-specific installation designed in collaboration with Lizzie Fitch, Trecartin's longtime creative partner. The work will broaden the artist's use of sound, and challenge conventional modes of audiences' engagement with different media.