Murmurs: Recent Contemporary Acquisitions
03 Nov 2013 - 22 Jun 2014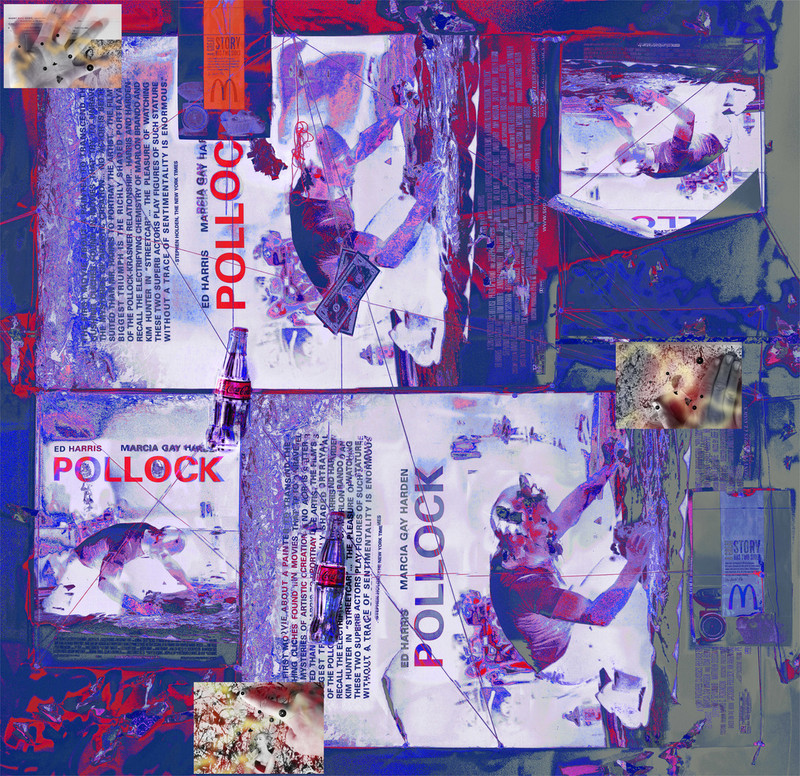 Carter Mull
Autopoetics and Wire, 2012
Chromogenic color print on gloss paper, laminated chromogenic prints
Los Angeles County Museum of Art, purchased with funds provided by Ralph M. Parsons Fund and the Photographic Arts Council, 2013, M.2013.88.
MURMURS: RECENT CONTEMPORARY ACQUISITIONS
3 November 2013 – 22 June 2014

Murmurs features a selection of recent acquisitions from LACMA's permanent collection. These works reflect the proclivity in contemporary art to reject medium specificity and suggest new forms. The onomatopoetic title suggests the way that language takes form and occupies space; it is also a nod to Agnès Varda's film Mur Murs, the title playing on the murmuring of murals on the walls of Los Angeles. The installation features Scoli Acosta, Tauba Auerbach, Tala Madani, Carter Mull, Alex Olson, Ry Rocklen, Erika Vogt, and Brenna Youngblood.