Night in Day
03 May - 24 Aug 2014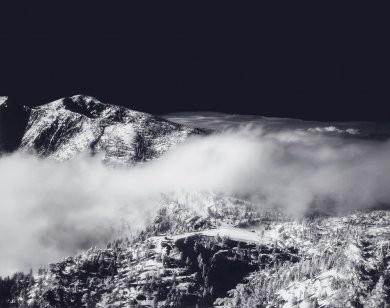 Florian Maier-Aichen
Untitled, 2007
Chromogenic print
Gift of Sheridan Brown, M.2013.140.3. © Courtesy of the artist; Blum & Poe, Los Angeles; Gagosian Gallery, New York; and 303 Gallery, New York.
NIGHT IN DAY
3 May – 24 August 2014

Since the invention of photography, artists have looked to the night as a rich subject for photographic exploration. Between sunset and sunrise, when the responsibilities of the day give way to the autonomy of the night, the world takes on a mysterious glow that is rich with metaphor and innuendo.

The exhibition title, Night in Day, references a poem by Joseph Stroud that reflects on those slivers of the night that punctuate our days, literally and symbolically. This exhibition includes a wide range of photographic nocturnes from a southwest moonrise to an impossibly bright Antarctic midnight, from a silhouetted figurative sculpture to the piercing eye contact of a costumed reveler, and a misty landscape that assumes the look of midnight through the use of infrared film. Selected from LACMA's collection and spanning the last 100 years, the exhibition includes work by Ansel Adams, Berenice Abbott, Larry Clark, Florian Maier-Aichen, Edward Steichen, Karl Struss, and Hiroshi Sugimoto, among others.