Posters
01 Apr - 27 Aug 2017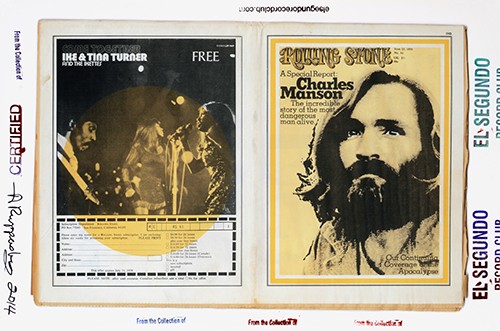 Allen Ruppersberg
El Segundo Record Club - poster #15, 2014
© Allen Ruppersberg, collection frac île-de-france
POSTERS
1 April - 27 August 2017

Curator : Véronique Souben, director of the frac Normandie Rouen

Artists' posters and placards from the collections of the frac Normandie Rouen, the frac île-de-france and the Cnap (national center for plastic arts)

With the works of : Saâdane Afif, Pierre-Olivier Arnaud, Elena Bajo, Mirtha Dermisache, documentation céline duval, Sophie Dubosc, Jean-Jacques Dumont, Michel François, Gilles Furtwängler, Ryan Gander*, Gavillet & Rust, Julien Gobled, Felix Gonzalez Torres, Rodney Graham*, Guerrilla Girls, Ben Kinmont, François Kohler, Laurent Lacotte, Pierre Leguillon*, Claude Lévêque, M/M, Jonathan Monk & Maurizio Nannucci*, Pierre Paulin*, Henrik Plenge Jakobsen*, Lili Reynaud Dewar*, Marie Reinert, Delphine Reist, Michael Riedel, Allen Ruppersberg*, Yann Sérandour, Laurent Sfar, Sidney Stucki, Superflex*, Raphaël Zarka.

The frac Normandie Rouen choses to focus on a medium newly integrated in its collection: artist placard and/or poster, condensed under the english name Posters. Whereas it tends to loose some ground amongst graphic designers, increasingly, certain artists appear to be devoting particular attention to this medium.