Reynold Reynolds
20 May - 29 Jun 2012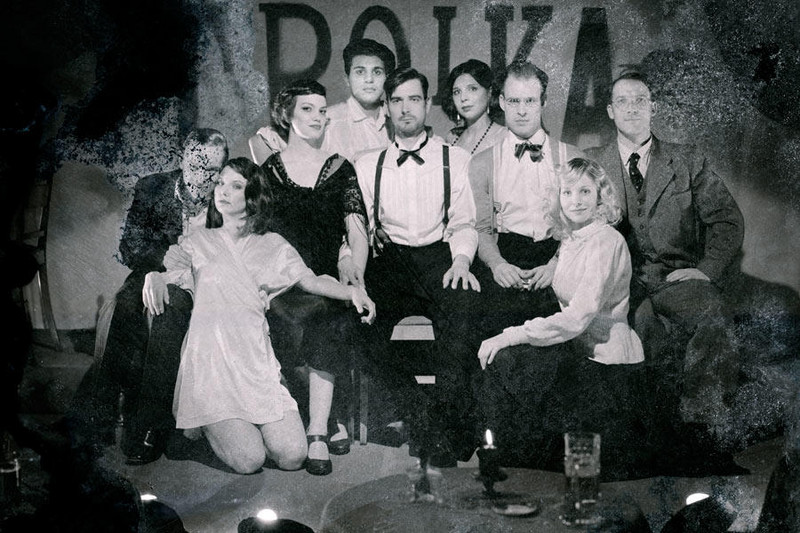 Group Portrait- Residents of Troika, Die Verlorenen from a found negative, 1933, 4′′x 5′′/ 12,2 x 12,7 cm digital print, 2011, size variable
REYNOLD REYNOLDS
The Lost
video, photography
curator: Agnieszka Rayzacher
20 May - 29 June 2012

Reynold Reynolds' "The Lost" is an art work that the artist began in 2011, but it is a project that has its roots in the 1930s. "The Lost" is the title of Reynolds' restoration of and research into "Die Verlorenen" a film which was uncovered in Siberia in 1987. The film which dates from the early 1930s was found in a large crate alongside an intriguing assortment of objects: medical instruments, sketchbooks, reams of notes and a selection of photographs which depict what seemed to be a cabaret. The found film material was, in many places, highly damaged and since 2011 Reynolds and his team have been painstakingly restoring the film footage. This process of restoration has revealed remarkable footage of what was intended to be a commercial vampire film.