Louisiana on paper: Ellsworth Kelly
26 Jan - 29 Apr 2012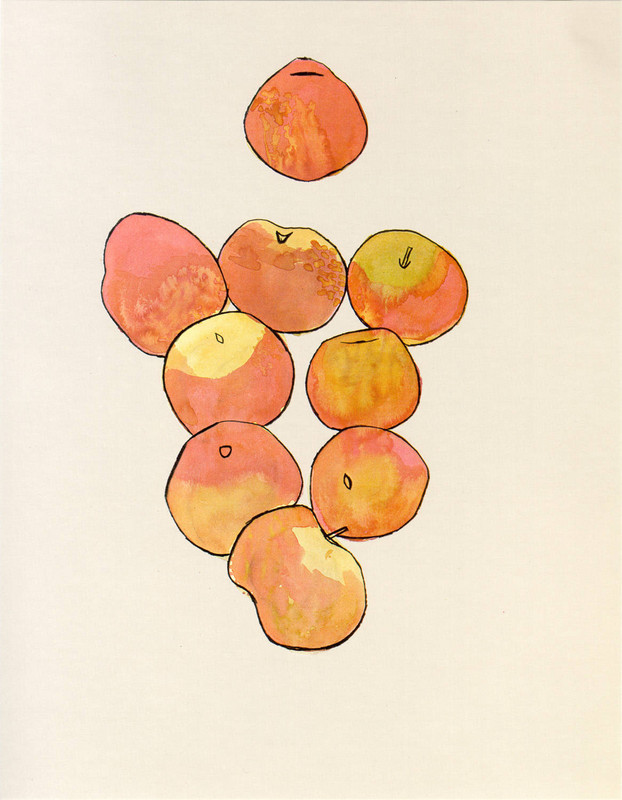 © Ellsworth Kelly
Apples, 1949
Watercolor and pencil on paper
24 3/4 x 19 3/8 in. (62.9 x 49.2 cm)
Collection of the artist.
LOUISIANA ON PAPER: ELLSWORTH KELLY
26 January - 29 April, 2012

The series Louisiana on paper continues with one of America's greatest living artists, Ellsworth Kelly, b. 1923 and living in New York. The exhibition will show 65 drawings of plants and flowers from the decades when the artist has been active. A stay in France in 1948-54 laid the basis for Kelly's lifelong fascination with and close observation of nature, and this was where Kelly developed his abstract visual idiom, inspired by artists like Monet, Hans Arp and Matisse. Kelly's drawings are art of the most exquisite calibre. He draws with such simplicity, care and love of form that the fine contours of the plants and the distinctive musical gestures of the lines stand forth vibrantly in the finished work.