The West Wing - Major works through 100 years
04 Nov 2014 - 18 Jan 2015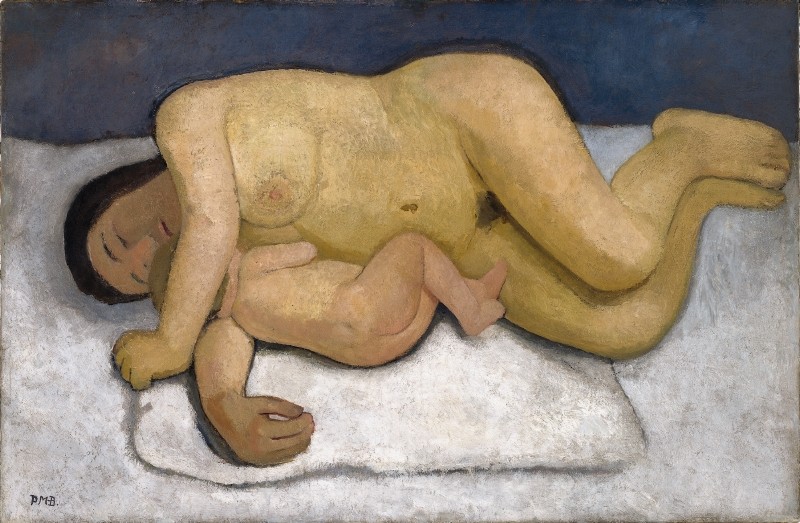 Paula Modersohn-Becker
Liegende Mutter mit Kind II, 1906
Museen Böttcherstrasse
Paula Modersohn-Becker Museum, Bremen
THE WEST WING - MAJOR WORKS THROUGH 100 YEARS
4 November 2014 - 18 January 2015

This season nobel presentation of works from the Louisiana Collection shows important artistic positions whether painting, sculpture, photography and drawing from a period of almost a century.

The first gallery shows several of the pioneers of the twentieth century - Picasso, Giacometti and Schlemmer – represented mainly by works from the post-war period. Here we often find compositions where a variety of abstract or formally reduced figures stand in a kind of relationship with one another. In other cases the artists work deliberately with the isolated, the statuesque and the monumental. In short, fundamental human experience is the issue here: the one and the other – and man in a group.

Then the focus shifts towards distortion or psychologization as the central concern. Louise Bourgeois's interwoven spiders gather up these thematic threads. The last part of the exhibition show artists preoccupied with the incidence of history. This is less about the consciousness of art history, of standing on the shoulders of others, than about an awareness of the texture of economics, power politics, cultural geography and gender politics into which and against which the works are always woven by the artist. From the German post-war art that confronts our own recent history – Baselitz and Kiefer – to the insistent presence of a global flow as sensed by Indian Shilpa Gupta, now with one foot in a new century.