Interior x Exterior
Works from the Ludwig Collection
17 Nov 2016 - 26 Mar 2017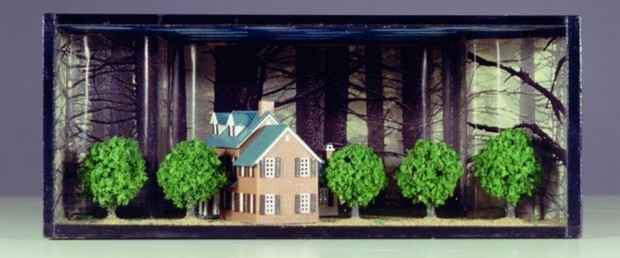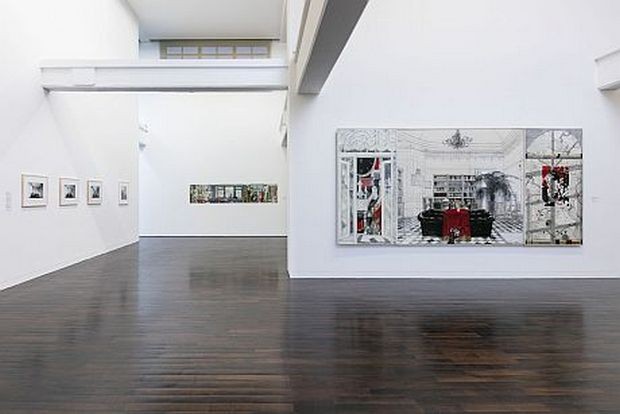 Interior x Exterior, Installation Views, Photos: Carl Brunn / Ludwig Forum Aachen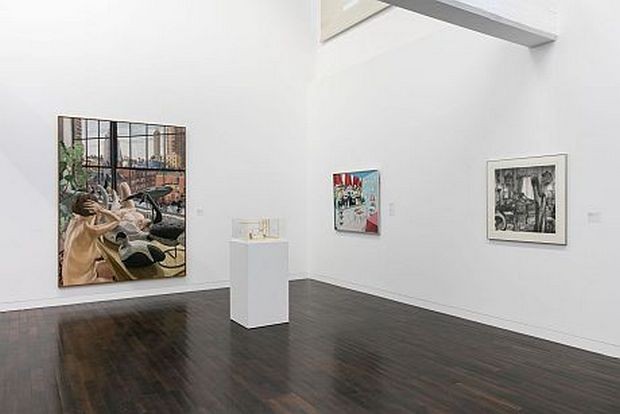 Interior x Exterior, Installation Views, Photos: Carl Brunn / Ludwig Forum Aachen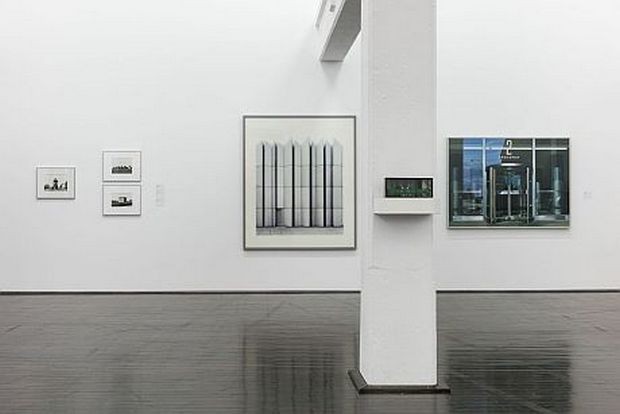 Interior x Exterior, Installation Views, Photos: Carl Brunn / Ludwig Forum Aachen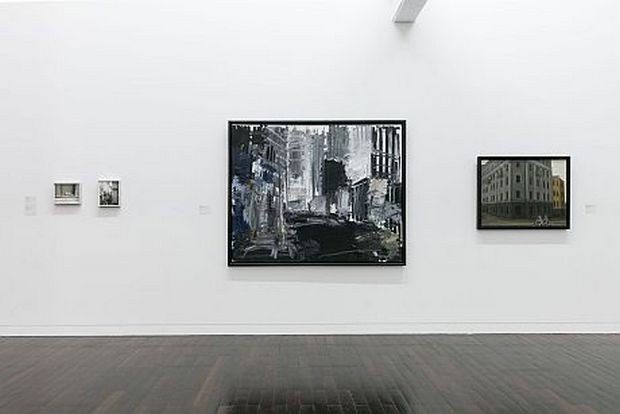 INTERIOR X EXTERIOR
Works from the Ludwig Collection
17 November 2016 - 26 March 2017

Curator: Vanessa Roder
Supported by loans from the Collection Gabriele Koenig

Mies van der Rohe founded the concept of 'free-flowing space', of the more or less seamless merging of outside and inside. Accompanying Mies van der Rohe: The MoMA Collages, the exhibition Interior x Exterior presents artworks from the Ludwig Collection that explore architectural views from outside and in. Covering a diverse array of media, artists such as Roy Lichtenstein, Ben Schonzeit and Ira Joel Haber examine architecture's many manifestations. Design and architecture become artistic motifs.

What is hidden behind the façade? What does the voyeuristic gaze uncover in the interior space? The interior – according to Bazon Brock, the 'universe of the soul' – allows us to peek inside the subconscious of humankind. The exterior, on the other hand, is ostensibly a bulwark that protects us from inquisitive intrusions into the private sphere. In his photographic work, Brüssel #2, Matthias Hoch focuses on the exterior, the closed barrier, the protective wall. The transparent miniature worlds of Robert Graham, on the other hand, investigate the border between inner and outer: nude wax figures in a Plexiglas box expose themselves in their nakedness, with small wooden sticks offering scant protection. Our gaze penetrates the architecture and uncovers the most intimate details.

Shown over two exhibition spaces at the Ludwig Forum, interior is separated from exterior, but both invite the visitor into the intimate and public, the closed-off and passionately open-minded visual-art spaces of the Ludwig Collection.

Artists of the exhibition: Herbert Albert, Sibylle Bergemann, Donna Dennis, Rackstraw Downes, Erró, Richard Estes, Gilbert & George, Robert Graham, Ira Joel Haber, Matthias Hoch, Hans-Martin Küsters, Roy Lichtenstein, Gordon Matta-Clark, Jacques Monory, Albert Oehlen, Philip Pearlstein, Viktor Pivovarov, Michail Romadin, Ben Schonzeit, Rudolf Schoofs, Wilhelm Schürmann, Aleksandr Sovlačkov, Thomas Steinert, Andrej Volkov, Oleg Vukolov, Andy Warhol, Rachel Whiteread.