Olafur Eliasson
03 Apr - 04 May 2013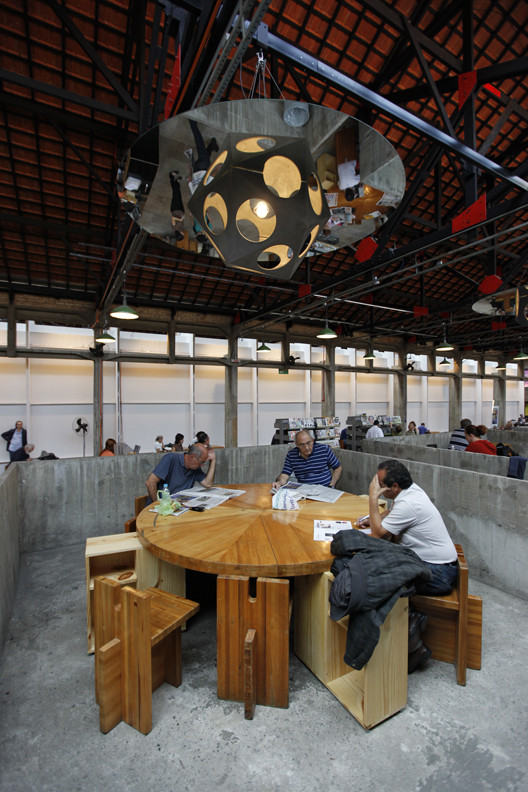 Olafur Eliasson
Hemisfério compartilhado 4 (Shared hemisphere 4), 2011
Mirror, steel, aluminium, concrete, bulb, paint
48,5 x 220 x 220 cm
Installation view at SESC Pompeia, Sao Paulo, Brazil, 2011
Photographer: Olafur Eliasson
Courtesy of the artist; neugerriemschneider Berlin; and Tanya Bonakdar Gallery, New York
© 2011 Olafur Eliasson
OLAFUR ELIASSON
Your Orbit Perspective
3 April - 4 May 2013

Galeria Fortes Vilaça and Galeria Luisa Strina are pleased to present, in partnership, the first solo show by artist Olafur Eliasson in Brazilian galleries. A series of new works and two large installations by the artist will be shown in parallel at the Galpão Fortes Vilaça and at Galeria Luisa Strina.

Eliasson's work deals with sensory and perceptual questions, seeking to reinforce the idea that we all co-produce the world in which we live. The spectator, therefore, is never passive, but always takes part in the artwork's process of signification.


Born in Denmark, in 1967, Olafur Eliasson currently lives and works in Berlin and Copenhagen. His solo shows and recent projects notably include Little Sun, a solar-powered lamp launched at Tate Modern, London (2012); Your rainbow panorama, ARoS Aarhus Kunstmuseum, Aarhus, Denmark (2011); Your body of work, SESC Pompéia, SESC Belenzinho and Pinacoteca do Estado de São Paulo (2011); Innen Stadt Außen, Martin-Gropius-Bau, Berlin, Germany (2010); Your chance encounter, 21st Century Museum of Contemporary Art, Kanazawa, Japan (2009–10), and Take your time: Olafur Eliasson, SFMOMA (2007) and MoMA, New York (2008). He is currently participating in the Sharjah Biennial 11.