Imran Qureshi
25 Sep - 17 Nov 2013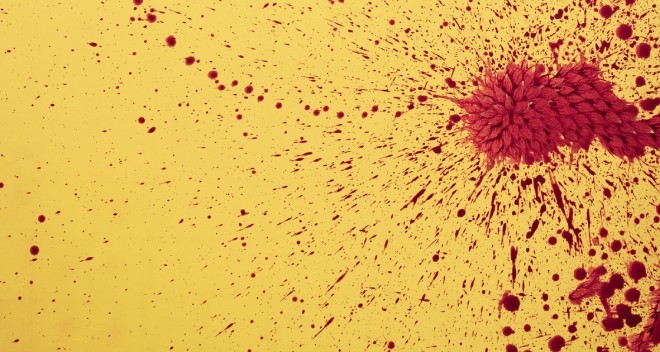 Imran Qureshi
They Shimmer Still (particolare), 2013, acquarello opaco e foglia d'oro su tela montati su legno | opaque watercolour and gold leaf on canvas mounted on wood
IMRAN QURESHI
Deutsche Bank's Artist of the Year 2013
25 settembre - 17 novembre 2013.

MACRO – Museo d'Arte Contemporanea Roma e Deutsche Bank consolidano la partnership avviata nel 2012 che porta in Italia il Premio Deutsche Bank's Artist of the Year, riconoscimento annuale rivolto a giovani artisti che si sono distinti per la creatività e la significatività del proprio lavoro, e che si inserisce nelle attività di ambito culturale ed artistico che l'Istituto conduce su scala globale.

Dopo la mostra di Yto Barrada (settembre – novembre 2012), quest'anno il MACRO ospita il vincitore dell'edizione 2013 Imran Qureshi (1972), artista pachistano, attualmente in mostra alla 55. Esposizione Internazionale d'Arte della Biennale di Venezia nell'ambito de Il Palazzo Enciclopedico (1 giugno – 24 novembre 2013) e al Metropolitan Museum of Art, New York (14 maggio – 14 novembre 2013)

L'esposizione, prima personale dell'artista in un'istituzione pubblica italiana, è a cura di Friedhelm Hütte, Responsabile Globale per l'Arte in Deutsche Bank, e Bartolomeo Pietromarchi. Inaugurata con grande successo ad aprile 2013 nella nuova KunstHalle di Deutsche Bank a Berlino (18 aprile – 4 agosto 2013), la mostra sarà al MACRO dal 25 settembre al 17 novembre 2013.