I'm Still Here
15 Feb - 14 Dec 2014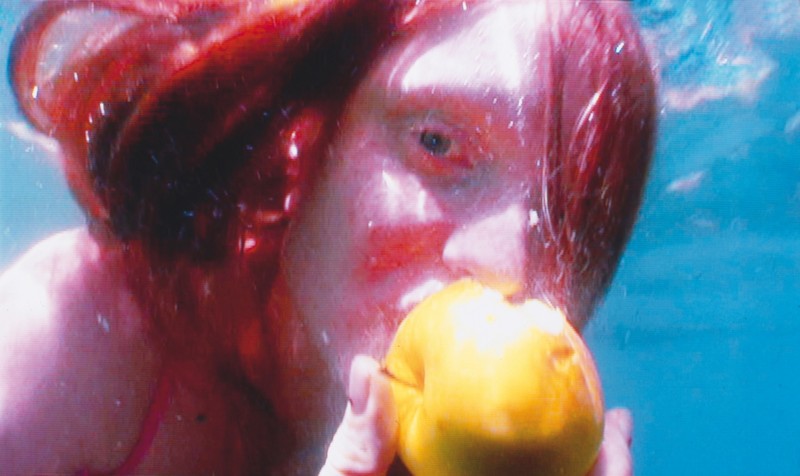 Pipilotti Rist
Tyngdkraft, var min vän (Gravity, Be My Friend), 2007
Audio video installation: 2 projections onto screens mounted on the ceiling, two wild carpet sculptures for the audience to lie on, sound system
Music: Anders Guggisberg and Pipilotti Rist
Duration: 10:10 min. loop and 12:24 min. loop
Part of I'm Still Here at Magasin 3, February 15 – June 8, 2014
Collection Magasin 3
I'M STILL HERE
15 February - 14 December 2014

Erik Aalto, John Bock, Christian Boltanski, Tom Friedman, Oscar Guermouche, David Hammons, Sofia Hultén, Laurie Simmons and Allan McCollum, Aernout Mik, Lars Nilsson, Tal R, Pipilotti Rist, Lara Schnitger, Santiago Sierra, Geraldine Swayne, Sam Taylor-Johnson (formerly known as Sam Taylor-Wood), Andrea Zittel

Curator: Richard Julin, Tessa Praun

I'm Still Here features artworks taken exclusively from the Magasin III collection. The selected works illuminate different aspects of what it means to be human. Mirroring the complexity of the human experience, the exhibition is a fragmentary compilation of traits, behavioral patterns and driving forces that radiate through the artworks encountered.

Presenting sculpture, painting, photography and film works by twenty Swedish and international artists, the exhibition includes artworks being shown for the first time at Magasin III. The exhibition also marks the return of a number of artworks specifically produced for Magasin III, such as Pipilotti Rist's monumental Gravity, be my friend, and major works by Christian Boltanski, John Bock and Sofia Hultén.