MCA Collection: New Acquisitions in Context 2010
09 Dec 2010 - 19 Jun 2011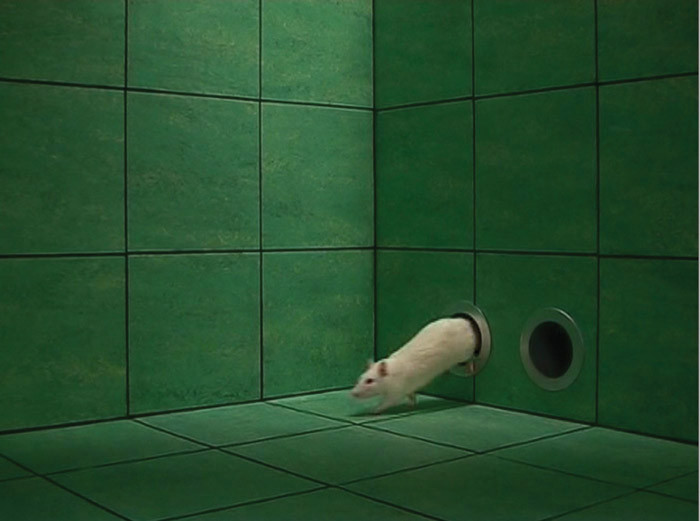 © Hayden Fowler
White Australia (still), 2006
DVD
Museum of Contemporary Art, donated through the Australian Government's Cultural Gifts Program by Henry Ergas, 2009
Image courtesy the artist and GBK Gallery Barry Keldoulis, Sydney
MCA COLLECTION:
NEW ACQUISITIONS IN CONTEXT 2010
9 December 2010 - 19 June 2011

New Acquisitions in Context celebrates five years of the MCA's successful New Acquisitions series of exhibitions. It is presented throughout the Museum's Level 4 galleries and showcases recent acquisitions alongside selected works from the existing MCA and JW Power Collections.

Collecting is a vital part of the MCA's activities and is crucial in terms of supporting artists and preserving their work for future generations. The MCA is the only museum in Australia dedicated to collecting and exhibiting contemporary art. New Acquisitions in Context provides
visitors with the opportunity to experience a diverse selection of Australian and international art as well as offering an insight into how the MCA Collection is developed.

Spanning a range of media from sculpture and drawing to installation and video, New Acquisitions in Context includes work by artists James Angus, Hany Armanious, John Barbour, Sophie Coombs, Juan Davila, Hayden Fowler, Simryn Gill, Matthew Griffin, Mary Gubriawuy, Patrick Hartigan, Mathew Jones, Peter Kennedy, Laith McGregor, James
Morrison, Arlo Mountford, Dorota Mytych, Robert Rauschenberg, Sangeeta Sandrasegar, Tim Silver, Ken Thaiday, Imants Tillers, Gьnter
Weseler and Simon Yates.