Tatsuo Miyajima: Connect With Everything
03 Nov 2016 - 05 Mar 2017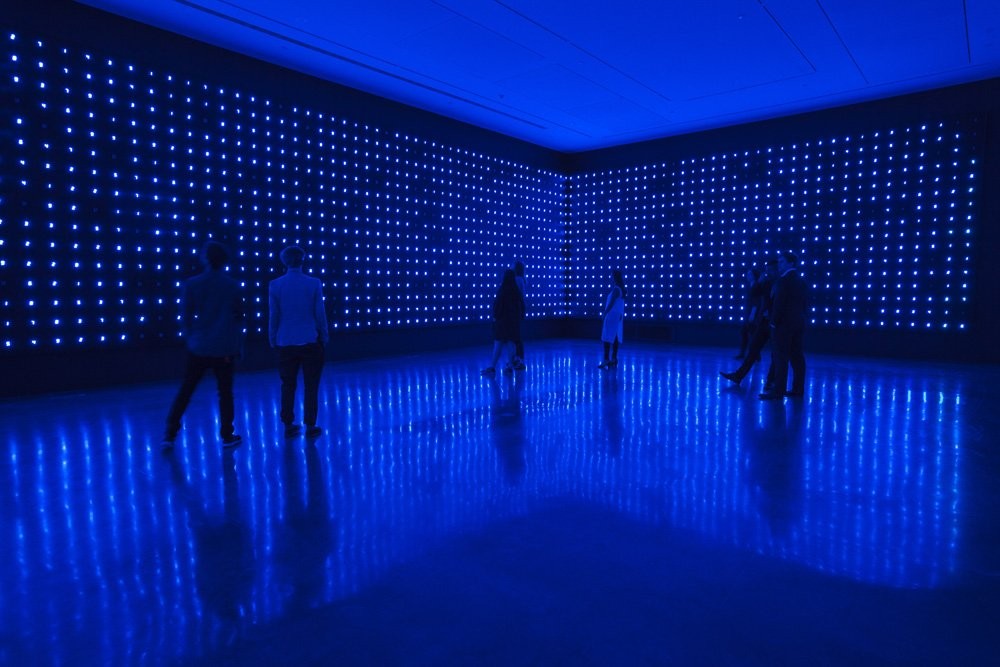 Tatsuo Miyajima
Mega Death, 1999/2016
installation view, Tatsuo Miyajima: Connect with Everything, Museum of Contemporary Art Australia, 2016
LED, IC, electric wire, infrared sensor, Domus Collection
image courtesy and © the artist
photograph: Alex Davies
TATSUO MIYAJIMA: CONNECT WITH EVERYTHING
3 November 2016 - 5 March 2017

Tatsuo Miyajima (born 1957, Ibaraki) is one of Japan's most renowned contemporary artists, known for his sculptures and room-scale installations incorporating light and numbers.
Tatsuo Miyajima: Connect With Everything is Miyajima's first exhibition in the Southern Hemisphere. It encompasses his sculptural works, rooms and environments, and performance videos.
Time and its passage are explored through the works and represented visually by multiple, small digital counting devices. Miyajima developed his first customised digital counters in the late 1980s, using light emitting diodes or LEDs. These 'counter gadgets' remain central to his art today, their red and green palette expanding in the mid-1990s to include blue, then white, as LED technology developed in and beyond Japan.