Volume One: MCA Collection
29 Mar - 01 Jul 2013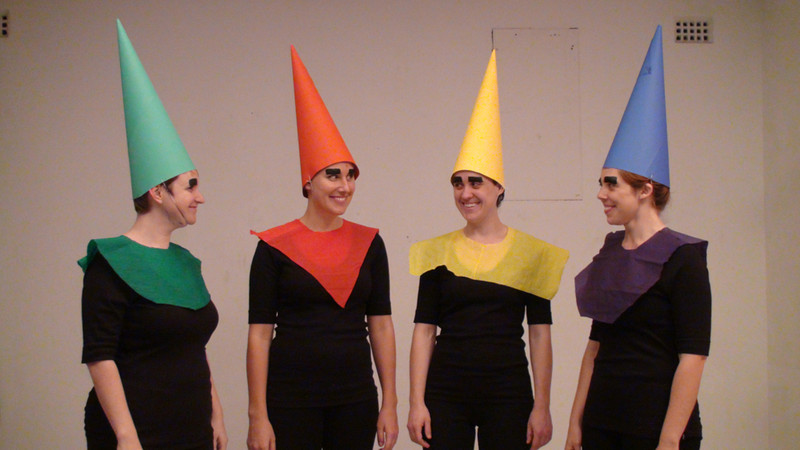 Brown Council
The One Hour Laugh, (still) 2009
Museum of Contemporary Art, purchased with the assistance of Dr Edward and Cynthia Jackson 2011, image courtesy and © the artists
VOLUME ONE: MCA COLLECTION
29 March - 1 July 2013

For the first time, the Museum of Contemporary Art Australia has an entire floor dedicated permanently to presenting work from the MCA Collection.
Discover work by more than 130 Australian artists in Volume One: MCA Collection, reflecting the breadth of Australian contemporary art over the past 20 years.

This new selection highlights the diversity of Australian contemporary art and includes, work by Aboriginal and Torres Strait Islander artists, film and video installations, wall paintings, ephemeral and performative art and a range of cultural voices.

In this selection, on display now, engage with the beauty and poetry of Nicholas Folland's icy chandelier The door was open ... and explore diverse visions of Australian culture through moving image installations by Khaled Sabsabi, Kate Murphy, Shaun Gladwell and Richard Bell among others. Be intrigued by Stephen Birch's spiderman, Louise Weaver's oracle fox and Maria Kozic's double portraits.

See how some of Australia's best known artists are working with photography – including Fiona Foley, Simryn Gill, Rosemary Laing, Tracey Moffatt, David Stephenson and William Yang and study how colour and shape are transformed in innovative pieces by Rebecca Baumann, Ross Manning and Robert Owen. Extraordinary bark paintings, woven bags and baskets, video, photography, drawings and collage juxtapose the diverse practices of contemporary Aboriginal and Torres Strait Islander artists, while a series of striking artworks in diverse media reveal aspects of Sydney.

Spend time in the MCA's new screen space devoted to programs of single screen video and delve deeper into the ideas behind the art in the new resource area. You'll also be able to view works from the MCA's Contemporary Art Archive, a valuable resource for art lovers, students and researchers.