Surplus Authors
06 Sep 2012 - 06 Jan 2013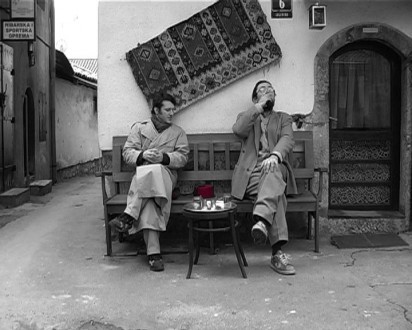 Michael Blum and Damir Niksic, still from Oriental Dream, video, 7 mn 30, 2010. Courtesy of the artists.1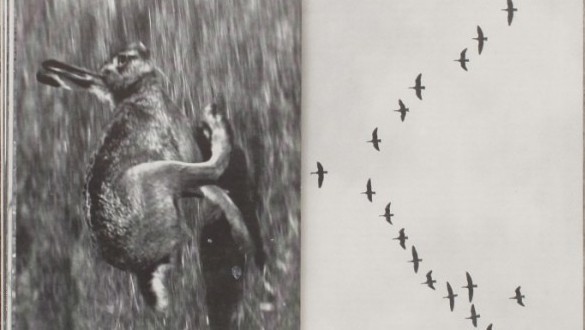 Haris Epaminonda 7 Daniel Gustav Cramer, The Infinite Library, 2007-ongoing
Outside of personal romance, collaboration is perhaps the most elemental form of politics—just consider how the term plays a hand in ideas as basic as "two heads are better than one" as well as in issues as large as international alliances. To crack open this power relation Surplus Authors looks at a group of artists whose work traces and delineates several fault lines inherent in the act of collaboration from (art) historical and social indebtedness, to trust, generosity, incentives, antagonism, and even cooption. Without laying claim to any illustrative narratives, Surplus Authors presents itself at a time of a growing call for institutions to work together as a promised means to alleviate the reasons for austerity.

As a possible retort, Surplus Authors begs another question: is collaboration an end in and of itself, or is it a tenuous and unfolding process in which psychological, intellectual, and political dynamics are contested and reconstituted?

Participating artists: Michael Blum & Damir Nikšić, AA Bronson & Ryan Brewer, Club Moral, Maya Deren, Song Dong & Yin Xiuzhen, Haris Epaminonda & Daniel Gustav Cramer, Chris Evans, Luis Jacob & Chris Curreri, Dora Garcia, Alicja Kwade, MadeIn Company, Karen Mirza & Brad Butler, Annaïk Lou Pitteloud & Steve Van den Bosch, Ana Roldán & Falke Pisano, Wu Shanzhuan & Inga S. Thorsdottir, Hito Steyerl, Jalal Toufic, Oscar Tuazon and Ho Tzu Nyen.

Surplus Authors is curated by Defne Ayas together with Philippe Pirotte.