The End of Money
22 May - 07 Aug 2011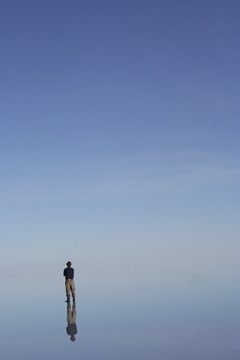 Tomás Saraceno
Endless Big, 2006
C-print mounted on aluminium behind 8 mm plexi in white wooden frame, 180 x 120 cm
Courtesy of the artist & Andersen's Contemporary, Copenhagen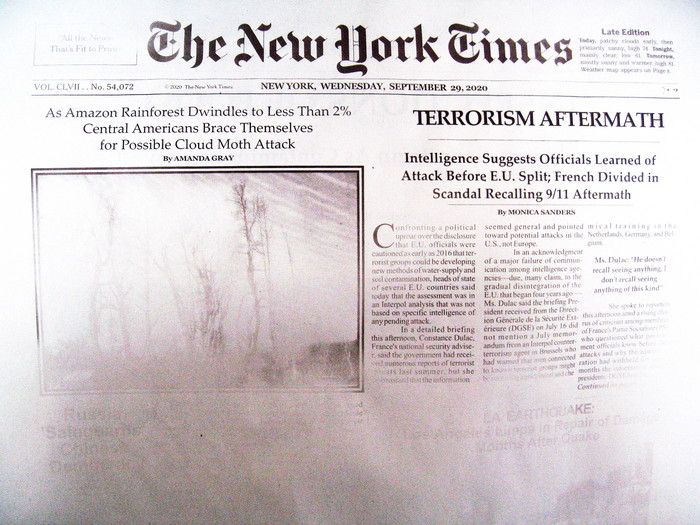 Agnieszka Kurant
Detail of Future Anterior, 2007
8 framed pages, stack of 290 newspaper, Termochromic Ink Silkscreen on Paper
57 x 37.50 cm each
Courtesy of the artist & Galeria Fortes Vilaça, São Paulo

THE END OF MONEY
22 May - 7 August 2011
Opening
Saturday 21 May 2011 (6 - 9 pm)
Performance by Goldin+Senneby at 7 pm
Film Screening
Sunday 26 June 2011 (12 – 6 pm)
Witte de With is pleased to present The End of Money, a group exhibition about time and value. Bringing together works by a host of international artists, this exhibition and its parallel publication reflect upon the fears, hopes, and expectations associated with the end of money and its ominous consequence: the dissolution of an absolute standard of value.
What limits does the economy impose on our collective imagination, and how is the collective imagination responsible for inventing the current economy? The End of Money focuses on the multiple relationships that could and those that should exist between culture and economy. Informing this curatorial project is the utopian notion that in a world without money – a world where money has been factored out of the collective memory – other, suppressed forms of value may emerge, leading to another social bond and a different relationship to time.
The works included in The End of Money range from reflections on the arbitrary ways in which value is ascribed to things, to explorations of the absolute loss of representative value. Some of the featured works highlight time, which is a persistent corollary of money in our efficiency-obsessed culture. Yet, others speak to the ways in which value is imposed on our reality, critically evoking a parallel between our systems of valuation and modes of representation.
Artists
Alexander Apóstol; Pierre Bismuth; Peter Fischli & David Weiss; Zachary Formwalt; Goldin+Senneby; Hadley+Maxwell; Toril Johannessen; Vishal Jugdeo; Agnieszka Kurant; Matts Leiderstam; Maha Maamoun; Christodoulos Panayiotou; Lili Reynaud-Dewar; Tomás Saraceno; Tonel; Vangelis Vlahos; and Lawrence Weiner.
Curated by
Juan A. Gaitán; assisted by Amira Gad.
Publication
The accompanying digital publication, edited by Juan A. Gaitán, includes contributions by Dessislava Dimova, Donatien Grau, Dieter Roelstraete and Carolina Sanín. They have been approached with the request to speculate on this theme in their own medium – be this fiction, art history, philosophy or criticism – and to form their own areas of expertise, be these "scientific" or "unfounded." Documentation of the exhibition will also be included.
Language: English
ISBN: 978-90-73362-98-7
To be made available for free download via
www.wdw.nl
Side-Programming
Film Screening: A selection of historical and contemporary films whose subject is money and time will be screened at Witte de With on Sunday 26 June 2011 (12 to 6 pm).
Time/Bank: Witte de With will accept Time/Bank's hour-notes designed by Lawrence Weiner for the duration of The End of Money exhibition. Time/Bank is a project by e-flux:
www.e-flux.com/timebank
.