Karla Black
Principles Of Admitting
09 Dec 2016 - 05 Feb 2017
Karla Black
Principles Of Admitting, 2009
Sammlung Migros Museum für Gegenwartskunst, Photo: Stefan Altenburger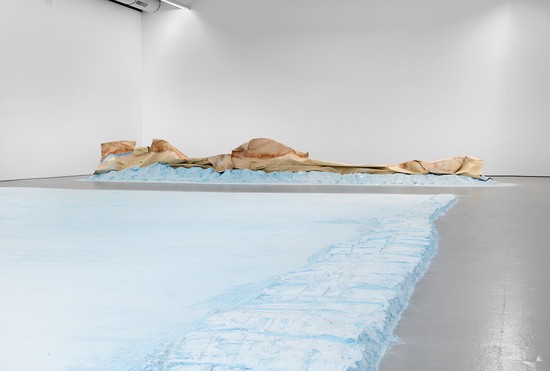 Karla Black
Principles of Admitting, 2009
Plaster powder, powder paint, sugar paper, spray tan, chalk, concealer stick
20 x 2770 x 1025 cm
KARLA BLACK
Principles Of Admitting
9 December 2016 – 5 February 2017

As part of the anniversary exhibition 20 – An Exhibition in Three Acts, the Migros Museum für Gegenwartskunst presents the room-filling sculpture Principles Of Admitting (2009) by Scottish artist Karla Black (b. 1972, lives and works in Glasgow). Every time this work from the collection of the Migros Museum für Gegenwartskunst is exhibited, it is produced anew from plaster powder, colour pigments and make-up ingredients. It is characterised by its temporary and site-specific nature, dimensions and unconventional use of materials, and thus serves as an example of the many works in the collection that feature processual and performative aspects.