Liz Magor
you you you
18 Feb - 07 May 2017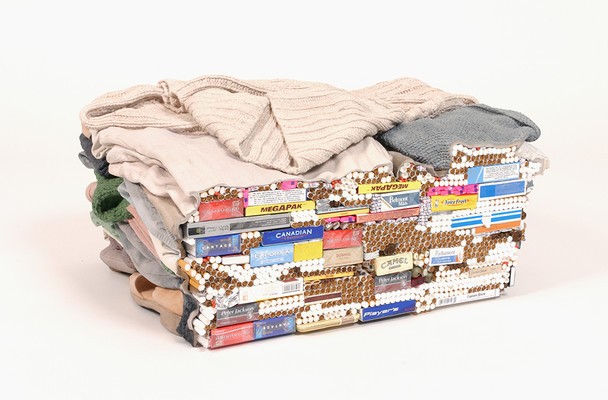 Liz Magor
Carton II, 2006
29.2 x 53.3 x 48.2 cm
Collection du Musée d'art contemporain de Montréal, Photo: Richard-Max Tremblay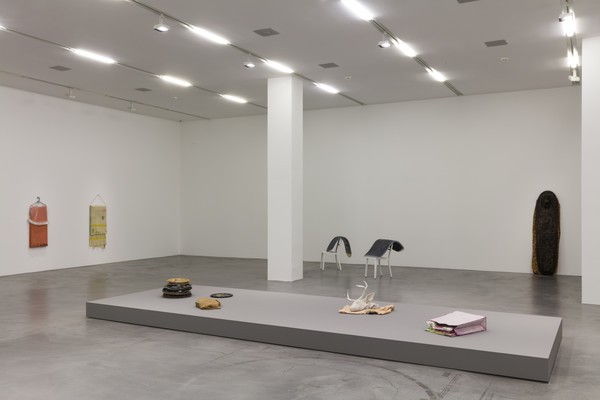 Exhibition view, Liz Magor: «you you you», Foto: FBM Studio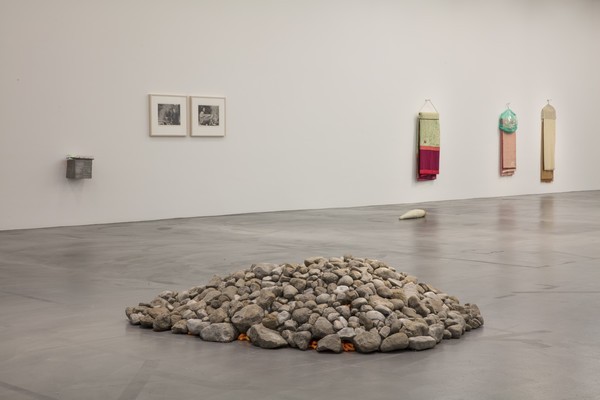 Exhibition view, Liz Magor: «you you you», Foto: FBM Studio
LIZ MAGOR
you you you
18 February – 7 May 2017

In her native Canada and beyond, the artist Liz Magor (b. 1948) is regarded as one of the most influential contemporary sculptors; the oeuvre she has built since the 1970s has guided an entire generation of younger artists. Her art investigates the culture of production and value and the associated ambivalent relationship humans have with consumer goods. The retrospective focuses on sculptures and installations the artist created in her studio in Vancouver over the past three decades. Composed of found everyday objects, her allegorical tableaus question idealized notions of nature embedded in modern culture and penetrate the psychology of desire and addiction. From an art-historical perspective, Liz Magor's decades-long engagement with the world of material things and their resonance has led her to stake out a highly idiosyncratic position. Presented casually, without pedestals, her meticulously finished sculptures are defined by a profoundly affecting physicality. In light of the recent «material turn» in the work of younger artists, but also in the humanities and cultural studies, Magor's art speaks forcefully to contemporary concerns. The Migros Museum für Gegenwartskunst presents the first extensive exhibition of Liz Magor's oeuvre in Switzerland.

The exhibition at the Migros Museum für Gegenwartskunst was conceived in close collaboration with the Kunstverein in Hamburg and realized in partnership with the Musée d'art contemporain de Montréal and Contemporary Art Gallery, Vancouver.