Mathieu Kleyebe Abonnenc
Mefloquine Dreams
19 Nov 2016 - 08 Jan 2017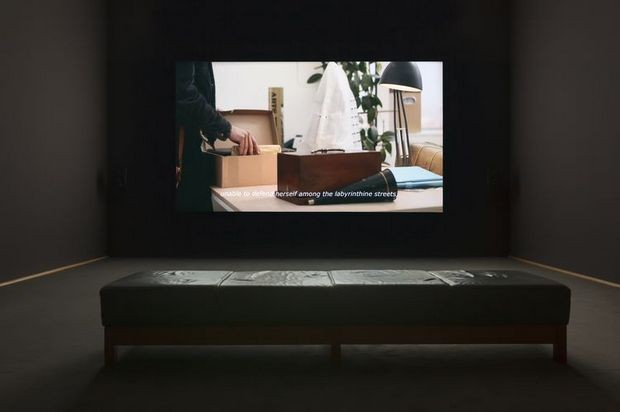 Mathieu Kleyebe Abonnenc, Sector IX B, 2015. Installation view MMK Museum für Moderne Kunst Frankfurt am Main. Photo: Axel Schneider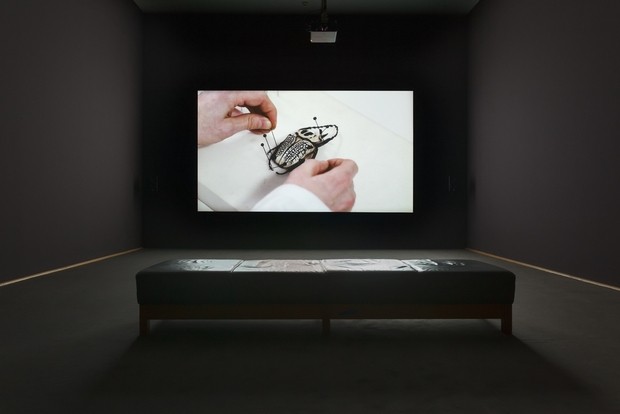 Mathieu Kleyebe Abonnenc, Sector IX B, 2015. Installation view MMK Museum für Moderne Kunst Frankfurt am Main. Photo: Axel Schneider
MATHIEU KLEYEBE ABONNENC
Mefloquine Dreams
19 November 2016 — 8 January 2017

Mathieu Kleyebe Abonnenc (b. in 1977, lives and works in Rome) is the recipient of the 17th Baloise Art Prize. To develop his multifaceted œuvre of film, photography, drawings and sculpture, the artist takes as his point of departure extensive research on artefacts of colonial and post-colonial history. They serve him as representatives of complex global interrelations and the impact of the latter on the construction of cultural identity.

The film Sector IX B (2015), which was first presented at the 56th Venice Biennale in 2015, forms the core of his presentation at the MMK. It tells the fictive story of an ethnologist who in the course of her research begins to question the fundamental conditions of her discipline.