Anna Sew Hoy
06 Oct - 17 Dec 2017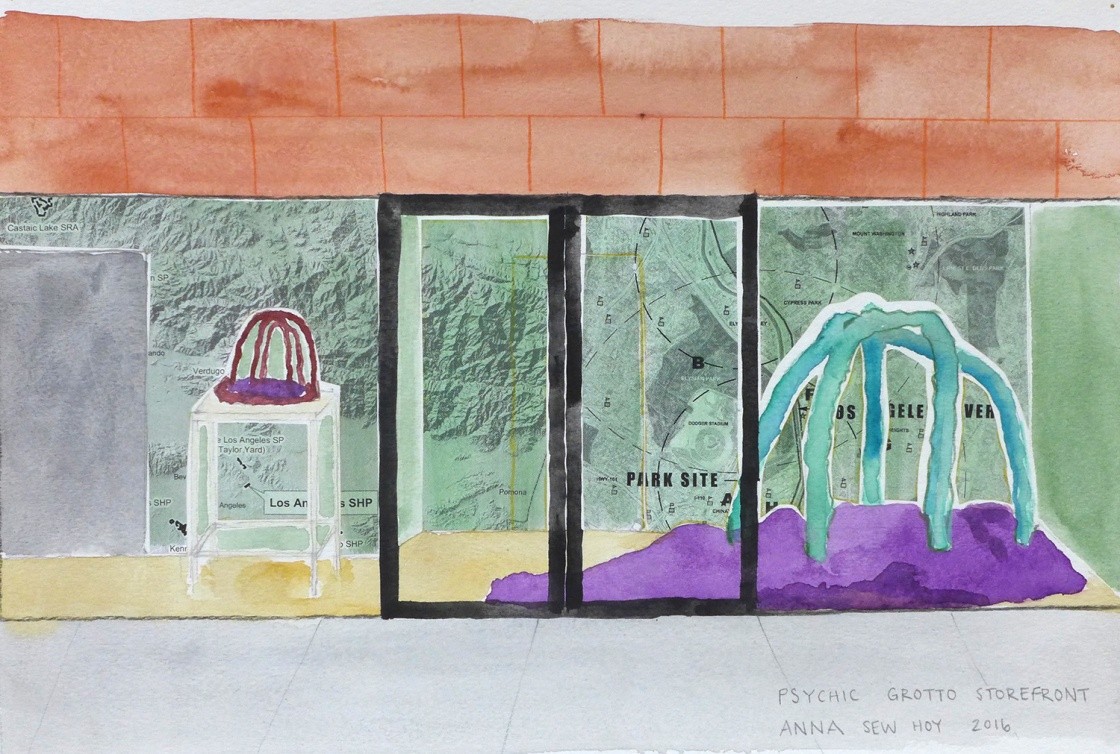 Anna Sew Hoy, Drawing for Psychic Grotto Storefront, 2016
watercolor, color pencil, and collage on paper, 11 x 15 in.
courtesy of the artist, Artist Curated Projects, and Various Small Fires
Storefront: Artist Curated Projects
ANNA SEW HOY
6 October –17 December 2017

Curator: Lanka Tattersall

For this iteration of storefront:, Artist Curated Projects (ACP)—established by artists Eve Fowler and Lucas Michael in 2008 as an apartment-based exhibition space—will present an exhibition by Los Angeles–based artist Anna Sew Hoy. Sew Hoy's project is based on her Psychic Body Grotto (2017), a bronze, gazebo-like public sculpture recently installed at Los Angeles State Historic Park in Chinatown and intended as a space of co-mingling and ritual. At MOCA, Sew Hoy will present two maquettes of the public sculpture. These works, which simultaneously function as models for the larger work and artworks in their own right, create a link to the park and position storefront: as a site that points to the broader terrain of Los Angeles.