Gala Porras-Kim
07 Oct 2019 - 18 May 2020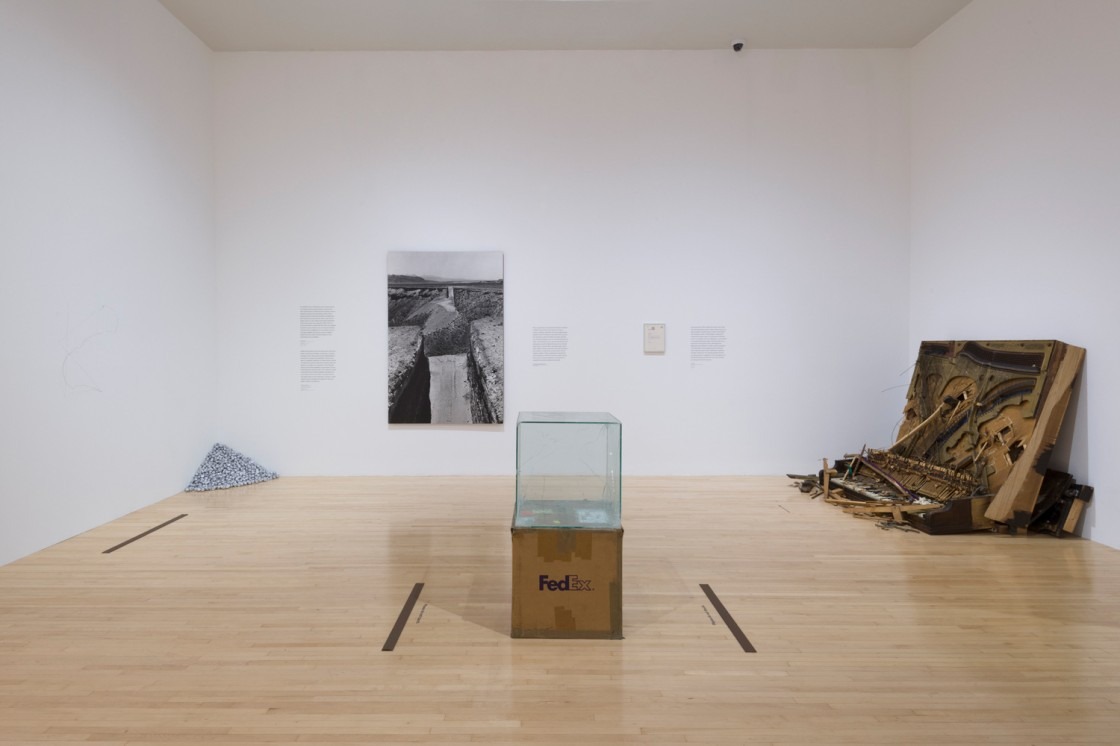 Installation view of Open House: Gala Porras-Kim, October 7, 2019–May 18, 2020 at MOCA Grand Avenue. Courtesy of The Museum of Contemporary Art. Photo by Jeff Mclane.
Open House: Gala Porras-Kim

The second iteration of this exhibition series will be Open House: Gala Porras-Kim. Gala Porras-Kim's practice explores how the history of art is built from remnants and fragments of information from the past. More specifically, she explores how our indexes or records are often flawed or willfully misdirected, and how these gaps and lapses in human knowledge have supported colonialist endeavors and global inequality.

For her exhibition at MOCA, Porras-Kim seeks to explore the ways in which museums act as stewards of the art it owns. Her exhibition brings together a diverse set of artworks (and other ephemeral materials) to shed light on the role the museum and its staff of curators, registrars, and conservators play in the life of the works in its permanent collection. To do so, she has sought out artworks that challenge the perception that a museum's permanent collection is comprised of immutable objects frozen in time. Using artworks that are ephemeral, transitional, malleable, decaying, or even made to expire, Porras-Kim's exhibition will showcase the ways in which museums play an active role in the conservation, display methods, archiving, interpretation, and even the physical form of the works in its permanent collection.

Open House: Gala Porras-Kim is organized by Gala Porras-Kim and Bryan Barcena, Assistant Curator and Manager of Publications, with Karlyn Olvido, Curatorial Assistant, The Museum of Contemporary Art, Los Angeles.
Lead support is provided by The Sydney Irmas Exhibition Endowment.

Exhibitions at MOCA are supported by the MOCA Fund for Exhibitions with major funding provided by The Offield Family Foundation and generous funding provided by Dr. Alexander and Judith Angerman, Earl and Shirley Greif Foundation, Sydney Holland, founder of the Sydney D. Holland Foundation, Nathalie Marciano and Julie Miyoshi, Steven and Jerri Nagelberg, Beth Redmond, and Jonathan M. Segal through the Rhonda S. Zinner Foundation.