Pivot Points: 15 Years & Counting
22 Mar - 19 May 2013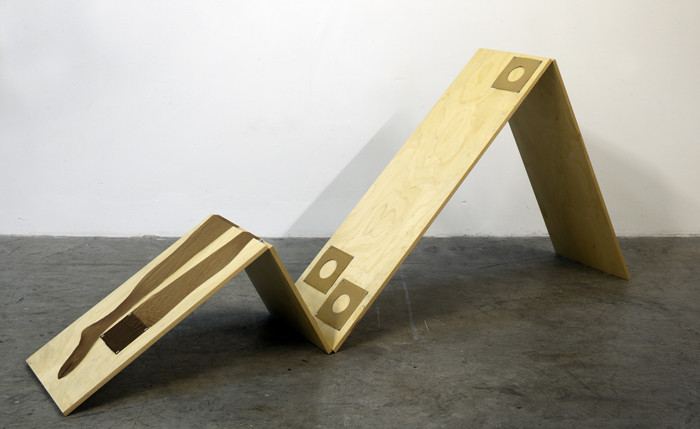 © Tom Burr
Bush Laid Bare, 2009
Collection of the Museum of Contemporary Art, North Miami. Gift of Barbara Zomlefer-Herzberg
PIVOT POINTS: 15 YEARS & COUNTING
22 March - 19 May 2013

Collectors and artist worldwide marked MOCA's 15th Anniversary in its Joan Lehman Building with major donations to the museum collection. Pivot Points: 15 Years and Counting showcases these recent acquisitions and works by many of the artists who are part of MOCA's history. Among the featured artists are: Rita Ackermann, assume vivid astro focus, Bhakti Baxter, Tom Burr, Joseph Cornell, Nicole Eisenman, Inka Essenhigh, Naomi Fisher, Mark Handforth, Roni Horn, Ragnar Kjartansson, Pepe Mar, Malcolm Morley, Albert Oehlen, Gabriel Orozco, Jorge Pantoja, Jack Pierson, Matthew Ritchie, Onajide Shabaka, Yinka Shonibare, Xaviera Simmons, Robert Therrien, Ryan Trecartin, Rick Ulysse, James Welling, Juan Carlos Zaldivar and others.

Pivot Points: 15 Years and Counting is sponsored by Howard Kaye Insurance Agency, LLC with additional support provided by Funding Arts Network. Organized by the Museum of Contemporary Art, this exhibition is curated by Bonnie Clearwater, MOCA Executive Director and Chief Curator.