Gabriel Orozco
14 Feb - 04 May 2014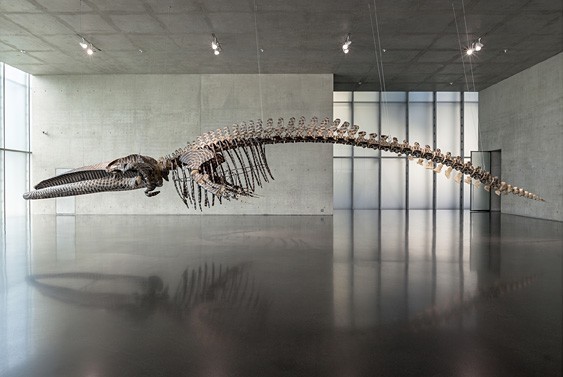 Gabriel Orozco
Dark Wave, 2006
© Gabriel Orozco and Kunsthaus Bregenz
Photo: Markus Tretter/Kunsthaus Bregenz
GABRIEL OROZCO
Natural Motion
14 February - 4 May 2014

Curator: Ann-Sofi Noring
Assistant curator: Matilda Olof-Ors

Gabriel Orozco, was born in Mexico in 1962 and lives in Paris, New York and Mexico City. He is one of the most widely recognised artists of his generation but has not been shown in the Nordic countries until now. Orozco's reputation has been growing steadily since the late-1980s, and his oeuvre paved the way for a new form of conceptualism that embraces both deep contemplation and precise craftsmanship.
In Moderna Museet's ambition to feature art from beyond the Western mainstream, Gabriel Orozco is a key figure to understanding the contemporary world. Regardless of medium – be it sculpture, photography, painting or installation – his works are based on the place where he dwells, sometimes in apparent improvisations, but often serially over long periods of time. A ground-breaking work, La DS from 1993 (a radically compressed Citroën car) is shown in a new version here, and a 15 metre long whale skeleton, meticulously drawn in black graphite, sails into the exhibition space as a reminder of the transience of life. The artist alternates inimitably between the momentary and the eternal, sometimes within the same group of works. It took Gabriel Orozco a long time to get to our latitude, but here he is, at last.

Gabriel Orozco - Natural Motion is organized by Kunsthaus Bregenz in collaboration with Moderna Museet.