Against the Grain
Contemporary Art from the Edward R. Broida Collection
03 May - 10 Jul 2006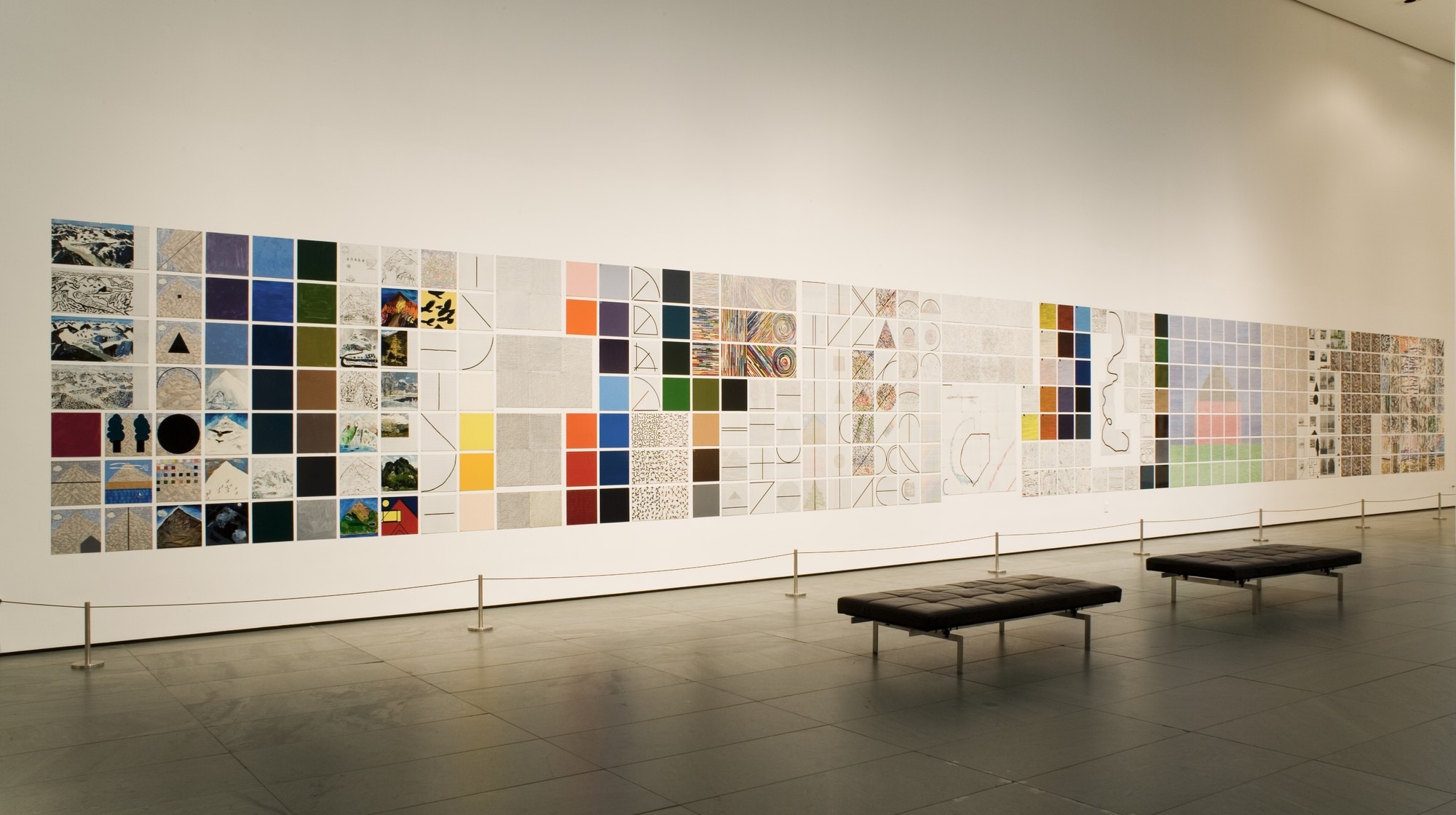 Installation view of the exhibition, "Against the Grain: Contemporary Art from the Edward R. Broida Collection"
May 3, 2006–July 10, 2006. IN1970.3. Photograph by Thomas Griesel.
Contemporary Galleries, second floor

This exhibition includes more than one hundred paintings, sculptures, drawings, and prints selected from Edward R. Broida's recent gift to the Museum of 175 works of art. Dating from the 1960s through the present, works by thirty-eight European and American artists are on view. The Edward R. Broida gift has dramatically enhanced MoMA's current holdings of many artists and has introduced important works by several artists new to the MoMA collection. In the exhibition, monographic galleries focus on artists whose work Broida collected in extraordinary depth, such as Philip Guston, Vija Celmins, Ken Price, and Christopher Wilmarth. Other galleries juxtapose clusters of works by various artists. The exhibition also provides a rare opportunity for the presentation of Rhapsody, Jennifer Bartlett's groundbreaking multipanel painting of 1976. The exhibition is accompanied by a catalogue.

Organized by Ann Temkin, Curator, Department of Painting and Sculpture, The Museum of Modern Art.