Artistic Collaborations: 50 Years at Universal Limited Art Editions
17 Jan - 21 May 2007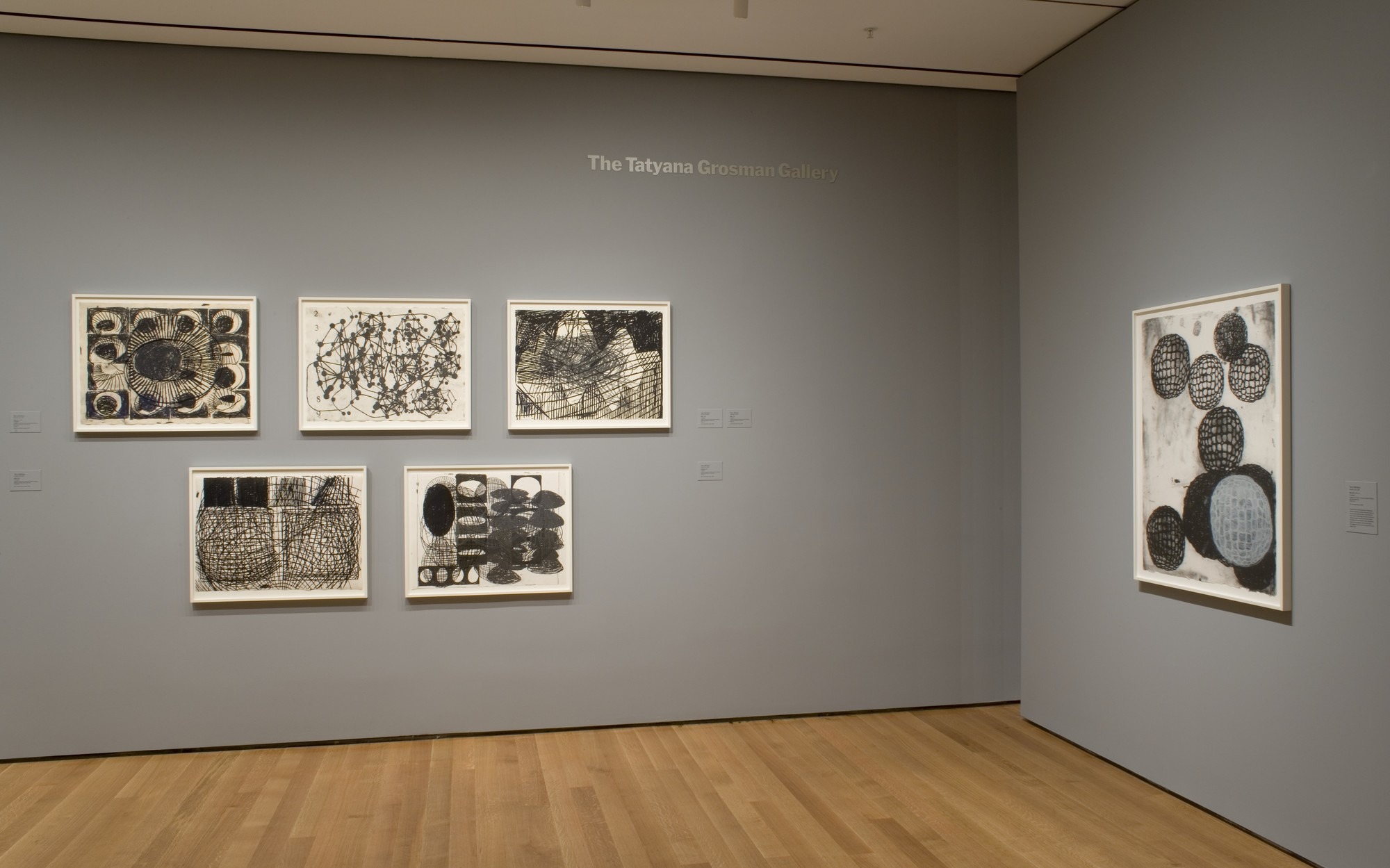 Installation view of the exhibition, "Artistic Collaborations: 50 Years at Universal Limited Art Editions"
January 17, 2007–May 21, 2007. IN1990.13. Photograph by Thomas Griesel.
In 1957, a pioneering and creative woman named Tatyana Grosman founded Universal Limited Art Editions, a workshop for making prints and books on Long Island, just outside New York City. Passionate about lithography, she tirelessly coaxed and cajoled the leading vanguard artists from New York—including Jasper Johns, Robert Rauschenberg, Lee Bontecou, Barnett Newman, and many others—to try their hand at this unfamiliar and reputedly old-fashioned medium. These collaborative experiences with master printers at ULAE led many artists to become prolific printmakers and to make the medium integral to their overall practice. By the mid-1960s, artist-printer collaborations at ULAE and at other such print workshops in the United States gave rise to an explosion of contemporary printed art. By the 1980s, a new generation of artists had begun to work at ULAE, already aware of the aesthetic possibilities offered by printmaking and eager to experiment with its myriad techniques. Painters Terry Winters, Susan Rothenberg, and Carroll Dunham and sculptors Kiki Smith and Richard Tuttle have all found new artistic outlets collaborating with master craftsmen at ULAE. This installation showcases work by artists from both generations, highlighting the rich variety of ULAE prints and the continued relevance of printed art to contemporary thinking.

Organized by Wendy Weitman, Curator, Department of Prints and Illustrated Books.