Bauhaus 1919–1933: Workshops for Modernity
08 Nov 2009 - 25 Jan 2010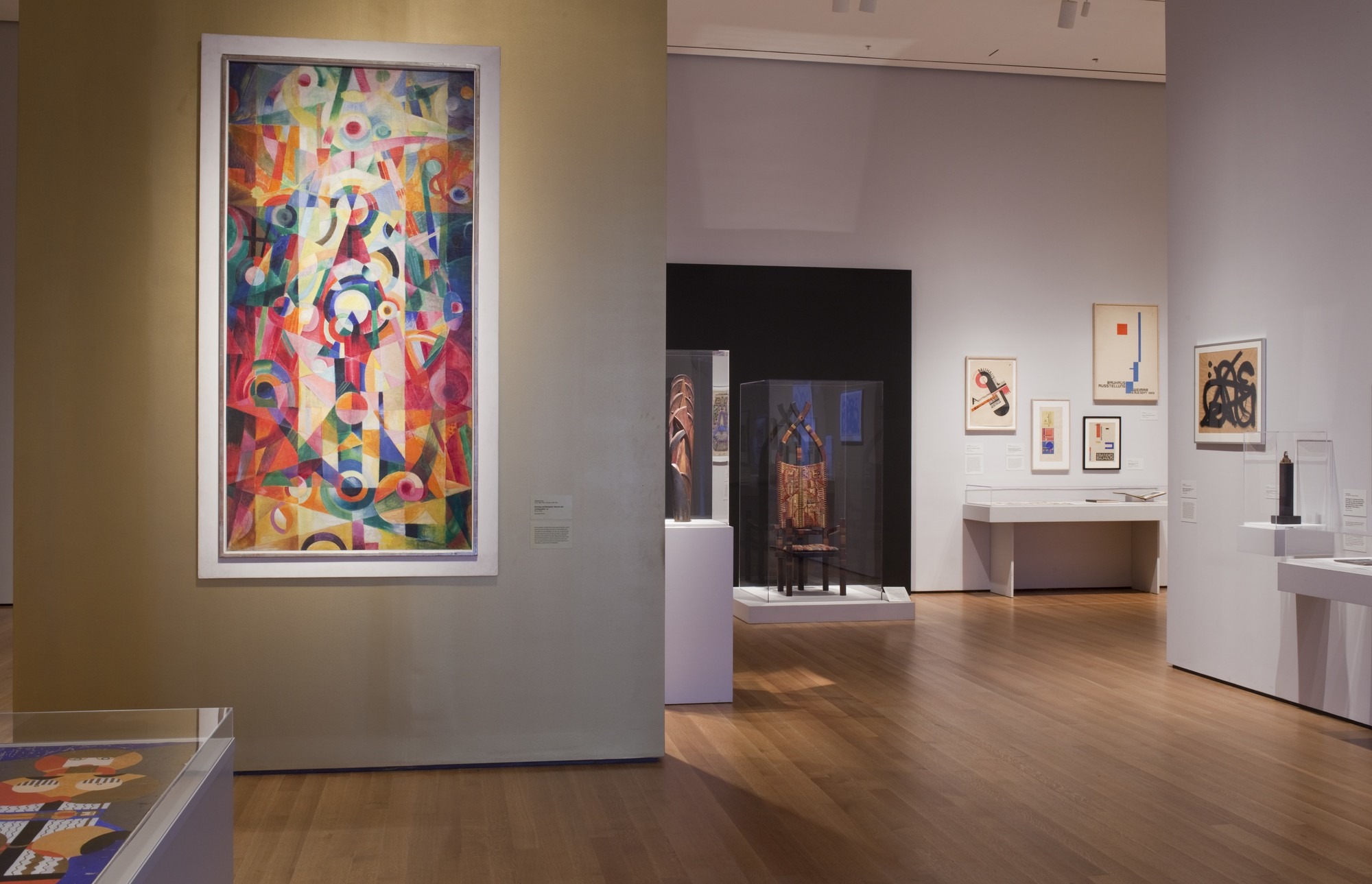 Installation view of the exhibition. "Bauhaus 1919-1933: Workshops for Modernity"
November 8, 2009–January 25, 2010. IN2098.5. Photograph by Thomas Griesel.
The Joan and Preston Robert Tisch Exhibition Gallery, sixth floor

This survey is MoMA's first major exhibition since 1938 on the subject of this famous and influential school of avant-garde art. Founded in 1919 and shut down by the Nazis in 1933, the Bauhaus brought together artists, architects, and designers in an extraordinary conversation about the nature of art in the age of technology. Aiming to rethink the very form of modern life, the Bauhaus became the site of a dazzling array of experiments in the visual arts that have profoundly shaped our visual world today.

The exhibition gathers over four hundred works that reflect the broad range of the school's productions, including industrial design, furniture, architecture, graphics, photography, textiles, ceramics, theater design, painting, and sculpture, many of which have never before been exhibited in the United States. It includes not only works by the school's famous faculty and best-known students—including Anni Albers, Josef Albers, Herbert Bayer, Marianne Brandt, Marcel Breuer, Lyonel Feininger, Walter Gropius, Vasily Kandinsky, Paul Klee, László Moholy-Nagy, Lucia Moholy, Lilly Reich, Oskar Schlemmer, and Gunta Stölzl—but also a broad range of works by innovative but less well-known students, suggesting the collective nature of ideas.

The exhibition is organized by Barry Bergdoll, The Philip Johnson Chief Curator of Architecture and Design, and Leah Dickerman, Curator, Department of Painting and Sculpture.

Presented in cooperation with the Bauhaus-Archiv Berlin; the Stiftung Bauhaus Dessau; and the Klassik Stiftung Weimar.

The exhibition is made possible by HyundaiCard Company.

Major support is provided by Mrs. Stephen M. Kellen.

Additional funding is provided by Anne and Kenneth Griffin, Jerry I. Speyer and Katherine G. Farley, and Robert B. Menschel.

The accompanying publication is made possible by The International Council of The Museum of Modern Art.